This year, Seniors have more leadership opportunities than ever. The position of "Student Council President" has been renamed "Head of Student Body," and we have created a number of other student headships. This means that through the spring, all-school housemeetings are filled with speeches by students hoping to become Head of Student Activities, Head of Athletics, Head of Big and Little Sisters, Head of Service, Head of Community Alliance, Head of Curriculum, and Head of Health and Wellness. Besides meeting in a group with our Dean of Students, Kristen Peterson, who guided the development of this program, they will coordinate with adults in the school who are also responsible for these different areas. For example, the Head of Curriculum will meet regularly with Academic Dean Alex Bogel and also participate in Curriculum Committee meetings, while the Head of Community Alliance will meet regularly with the advisors to the Gay-Straight Alliance and Students of Colour affinity group, and so on.
On Tuesday, I happened to be talking to Sam Torres of our Alumnae and Development Office when Kearsten, the new Head of Athletics, stopped by to talk through some ideas she has for next year. Besides obvious excitement about her developing plans, she also had a clear sense of the importance of the process of putting the plans in place. She wasn't there just to say, "Cool idea, huh?" (though they were). She wanted honest feedback about her thoughts on what the next steps should be, what potential roadblocks were, and how to handle those roadblocks. Sam gave her that honest feedback without directing her, and she left feeling she was on the right track.
Also on Tuesday, we heard four speeches for student candidates for Heads of Service and Curriculum. As the lone candidate for Head of Service, Coco celebrated all that the Community Service Club and the middle schoolers through their own off-campus program have done this year, and offered a vision for how to keep the positive energy moving forward next year. All three candidates for Head of Curriculum, Anny, Phoebe, and Srikari, were willing, in laying out their own visions for next year before the entire school including their teachers, to embrace discomfort in identifying areas where they saw a need for improvement, recognizing that we can't move forward without being willing to take a hard look at ourselves, all the while being clear that there is much to celebrate about what is happening here. As their voices rang clearly through the room, I couldn't help but think that these are kids who are going to be able to stand up for themselves and ensure their voices are heard when they move on from here into environments that are not necessarily going to be as girl-positive as we are.
Srikari also talked, in a separate presentation, about a project she is taking on. Earlier this year, she decided she wanted to apply to a summer program for the Experiment in International Living (perhaps inspired by the experiences Mckim '16 had in South Africa). One of the questions had to do with what she could do bring about positive change in the world, and in talking with her English teacher, Abby Reed, she decided to focus on sex trafficking in India where, as it turns out, her home town is one of the main centers. She told us about Prajwala, an anti-trafficking organization, invited anyone interested to sit and talk to her in more detail, and promised there would be more updates and ideas for what we all could do to help. (She has also agreed to write for this blog.) She mentioned she was disappointed not to have been accepted into the summer program, but realized in the process that she didn't need to be part of any program to go out and get something done.
That afternoon, Sally, our Head of School, and I were talking about the day, and how moved we were to see the level of care and involvement students are investing in the school, the ever-increasing level of voice and agency, and so the level of growth not just in the students but also in the community as a whole.
Coco and Anny returned at the end of housemeeting, along with other Community Service Club members, to make a brief presentation about Teacher Appreciation Day and to let us know there were thank you cards for every single adult who works at the school, in any capacity, in the Faculty Room. And Srikari quietly went over to Ms. Reed as housemeeting ended to once again thank her for her support and inspiration.
In our country, the current older generation can often be heard berating the current younger generation for being self-centered, for lacking grit and empathy, for wanting to feel special without any justification whatsoever. I, for one, could not disagree more. You want grit and empathy? You want the ability to get outside one's own preoccupations and focus on what others need? You want people searching to simply do the right thing? Look no further than any of these five kids. And they are just the examples that stood out on Tuesday. There are so many more.
Of course, all of this couldn't happen without a context that genuinely works to honor, value, respect, and encourage student voice and agency. So I want to express my thanks to Abby, Mrs. Peterson, Sally, and Sam for being the kind of teacher who supports and inspires students so well. People like them, alongside students like Anny, Coco, Kearsten, Phoebe, and Srikari, and so many others, are exactly what this world needs.
Written by Bill Ivey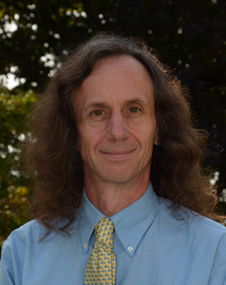 A dedicated member of the faculty, Bill Ivey is the Middle School Dean at Stoneleigh-Burnham School. He teaches Humanities 7 and the Middle and Upper School Rock Bands. Bill is the advisor for MOCA, the middle school student government, and he coordinates and participates in the middle school service program. Among his many hats, Bill also coordinates social media for Stoneleigh-Burnham School.