There's nothing quite like realizing, about three minutes into a debate, that despite having served as assistant debate coach here for a number of years and even having been principal coach for two French language debate teams, you have never actually personally done a debate in 40 years, since you were a sophomore in high school. That's especially true when your students are watching - as is Paul Bassett, the award-winning debate coach with whom you once served all those years ago. It was honestly completely nerve-wracking. Fortunately, I have over 40 years of experience as a performing musician on which to draw to help me keep my poise even as my adrenaline started pumping. Still, I could have been easily forgiven for wishing we had 12 students in the class instead of 11, and I could have just served as a judge instead of agreeing, at student request, to participate in order to keep the teams balanced.
There's nothing quite like going through that kind of experience to realize what it must be like for my students - most of whom have no debate experience at all, and about 43 less years of life experience (including all those years performing) than I do. These are students who are really comfortable with each other, touchingly supportive, and who have shown time and time again they are capable of drawing on the strength provided by this environment and willing to take risks and put themselves out there. Yet, though they've all looked as happy and comfortable as ever while preparing for the debate, whether with their partners or on their own, several of them have become visibly more nervous than I've seen them in months as the moment of truth arrives.
We planned the unit carefully. Start with a persuasive essay that draws on already well-developed writing skills to form an argument. Turn that essay into a speech and deliver that speech, to continue to practicing speaking skills and to get a sense of the difference between written and oral persuasion. Take on a prepared debate (specifically, Oregon cross-examination format) to further build on those skills, now adding in cross-examination and rebuttal to their skillset. And finally, try an impromptu debate, perhaps the ultimate challenge, to integrate all those skills together.
And honestly, during both of today's debates, my students did a really good job of tracking the different principles and supporting examples each team offered, the counter-arguments given, and the responses to those counter-arguments. When Paul leads with, "You were perhaps the best and the most relaxed during rebuttal" during his judge's remarks, given that rebuttal is one of the hardest debate skills to acquire and they had never tried it before, that is high praise indeed. I think each of the seven students who went today each showed promise in different ways which, should they ever decide to go out for our debate and public speaking team, they would undoubtedly be able to develop. And of course, as I pointed out to one student who came to speak with me alone to talk through her nerves, they'll have plenty more chance to hone their skills before they reach the sophomore Rhetoric course - which will help take them all to their own personal next level.
The world strongly needs young women who think clearly, think for themselves, and advocate effectively for what they believe in. In taking this risk and stepping this far out of their comfort zones, my students have shown they're absolutely on the right track. I'm proud of them most days, but that's especially true today - and no doubt will be tomorrow as well.
Written by Bill Ivey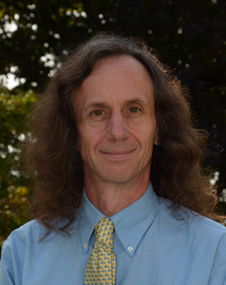 A dedicated member of the faculty, Bill Ivey is the Middle School Dean at Stoneleigh-Burnham School. He teaches Humanities 7 and the Middle and Upper School Rock Bands. Bill is the advisor for MOCA, the middle school student government, and he coordinates and participates in the middle school service program. Among his many hats, Bill also coordinates social media for Stoneleigh-Burnham School.