I first attended the Northampton Pride celebration in 2013. For me, for a number of reasons, it was more of a lower-case pride day, but 2014 was truly a day of Pride - one that gave me Goosebumps.
This year, for the second straight year, the Spring meeting of the New England League of Middle Schools (NELMS) Board of Directors takes place, in North Andover, the same day as the Northampton Pride event. So for the second straight year, I have to miss it.
At one level, I have to admit, I'm pretty sad about it. It's both fun and deeply meaningful to see so many people celebrating LGBT people, and to see so many LGBT people celebrating. As with GLSEN conferences, I know I'm Among My People. And my first two years, I walked in the parade with the Dakin Humane Society, an organization with which I've volunteered for 12 years now alongside our middle school students and in which I strongly believe for the outstanding work and advocacy they do on behalf of animals. I'll miss being with them to publicly show my support - although realistically, since (I'm excited to say) our school is sending a contingent of students this year, I'd be more likely to walk with them and show my pride in their Pride. Either way, though, my heart is being strongly tugged in the direction of Northampton.
Yet, I also strongly believe in the work that NELMS is doing. I love middle level education, and I love the people who love it. Middle schoolers have an honesty, an energy, a sense of hope, and a will to seek and work for justice that makes working with them both rewarding and inspiring. The same, perhaps not surprisingly, is also true of middle level educators. So my heart also belongs in North Andover.
And, fortunate as I am, I have yet another source of pride this weekend. My son has attended his last college class, and as he finishes off his last assignments and prepares for graduation and life in the working world, he is as warm, kind, insightful, hard-working, and caring a person as you'd ever hope to meet. If I do say so myself. My wife is coming up for the weekend, and we'll meet my son and his girlfriend, who is also a pretty amazing person, for dinner tomorrow night in Providence.
For those of us caught up in the mission for justice, it's so easy to get so caught up in the work that needs doing that one forgets to step back, look back, and regain perspective. Freshly rejuvenated, we can move forward again. For LGBT people and allies, Pride events are one such opportunity. But not the only one by any means.

So tomorrow morning, I'll slip on the bracelet I got at the Pride Day held last summer by the Connecticut Sun. On the road to North Andover, I'll think on all that my students bring to my life and for that matter to Dakin. I'll think of the thousands of caring interactions I've witnessed Dakin staff having with my students, with prospective adopters, and of course with the animals themselves. On the road to Providence, I'll replay key moments in my son's life, including many of the innumerable times I gave thanks for how amazing a mother my wife is. And when I eventually get back home, I'll slip off my bracelet.
But the Pride? That will remain.
Written by Bill Ivey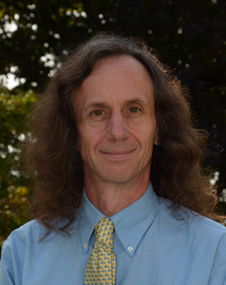 A dedicated member of the faculty, Bill Ivey is the Middle School Dean at Stoneleigh-Burnham School. He teaches Humanities 7 and the Middle and Upper School Rock Bands. Bill is the advisor for MOCA, the middle school student government, and he coordinates and participates in the middle school service program. Among his many hats, Bill also coordinates social media for Stoneleigh-Burnham School.