written Wednesday evening, Nov. 19, 2014, the night before the last day of Fall Trimester classes in the middle school.
"Let's make it a really fun and special week for them," Andrea said as we all nodded. We were in a Middle School team meeting, trying to plan out a week of special schedules for our students while the Upper School students were planning for and taking final exams. Monday and Tuesday, we would be following the same schedule as the Upper School while they were meeting to review, but Wednesday and Thursday were all our own.
Of course, part of this time would be given over to classes - we believe in making good use of our time together right up to the last minute - so it was easy to decide Wednesday morning would be normal, and Thursday needed to include the three class periods that don't meet on a Wednesday morning. This would also give an air of seriousness to those last two days, and moreover provide some degree of comfort through the familiar routine. Yet, changing things up where possible would definitely add an air of celebration.
So we decided to offer students a menu of fun activities Wednesday afternoon, settling on a bowling trip, a movie, open gym, and printmaking. Andrea, Karen, Ally, and Ben stepped up respectively to help facilitate those activities. Counterintuitive though it may seem, we thought it would make sense to also set aside some time that afternoon for students to clean up their rooms so they would be ready to check out with houseparents when vacation officially began.
Andrea, Ben, and Karen also stepped up to make Thursday special, Andrea by setting up a field trip to the Smith College Botanic Garden with the 7th graders, Ben by coming up with the idea of joining an art component in with Andrea's science activities, and Karen by agreeing to take the 8th graders for the morning to do some fun activities related to their DC trip. Is it any wonder I love working with the middle school team?!
So after lunch today, I hustled over to the middle school corridors to help supervise room cleaning. I found almost a party atmosphere - I suppose an impending vacation helps create that mood whatever you are doing - as some students worked diligently to organize their rooms, others proudly showed me they were ready to go, and just about everyone scrambled to be next to use the vacuum. I burst out laughing when I went into one room to "Just take a look at my side, please" as every square inch of floor, bed, and desk was covered on one side while the other was spotless, a ruler-straight line dividing one side from the other. The first girl's roommate hastened to assure me "I'm working on it! It's actually better now!" And in point of fact, it was even better by the time the hour was out.
Andrea and I moved quickly from the dorms to grab the vehicle we used to shuttle the bowling trip students off to French King Bowling Center. The students quickly lined up to get shoes, formed groups of up to four per lane, and began to program in their and their friends' names. Several groups clamored for the bumpers to be put up, and the owner good-naturedly teased them before complying. Randomly, I happened to witness one student toss a ball right over the bumper and straight into the gutter, where it wobbled all the way to the end as she doubled over laughing. Meanwhile, one lane over, another student was pumping her fist as she knocked all the pins down. On the way back, I learned that the students on the first bus trip *really* knew the line "make a wish" in the song "Breakaway" by Kelly Clarkson which was playing on WHAI as they sang it with at least twice the volume and energy of any other line in the song. Even, on occasion, when Kelly Clarkson herself was singing something else altogether.
Tomorrow, I'll help transport the 7th graders to Smith College, and once we've finished at the Garden, enjoy a quick walk in town to the Starbucks. After lunch, I'll meet Humanities 7 for a long double period. Three students will present their work from the last unit, we'll discuss the ending of the novel Gingersnap, we'll finish up planning the next unit, and I'll be sure they have some "choice time" to finish up their self-assessments, turn in their "Works Consulted" pages, and simply enjoy some free reading time in each other's company. It's a great way to finish out the term.
No wonder I love my job.
Written by Bill Ivey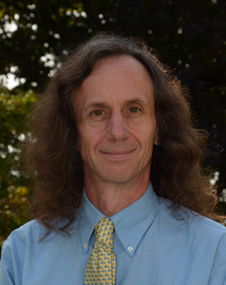 A dedicated member of the faculty, Bill Ivey is the Middle School Dean at Stoneleigh-Burnham School. He teaches Humanities 7 and the Middle and Upper School Rock Bands. Bill is the advisor for MOCA, the middle school student government, and he coordinates and participates in the middle school service program. Among his many hats, Bill also coordinates social media for Stoneleigh-Burnham School.