It's about an hour since the grand jury's decision in the Darren Wilson case in Ferguson was announced, and I'm still feeling sucker punched despite being among the millions who had anticipated the decision and the millions more who could tell it was coming once prosecutor Robert McCulloch began his bizarre preamble to the announcement. Besides sharing their own anger, anguish, sadness, or frustration, teachers on my Twitter and Facebook timelines have also been wondering what on Earth they're going to tell their students tomorrow.
We're on Thanksgiving vacation, so I don't have that immediate worry, but I do need to think about what we might do upon our return in December. As it happens, one of the six students in my Humanities 7 class who still has to present on her second Focus Question after break wrote her essay on racism and white supremacy. She had been unafraid to tackle difficult questions, including white privilege. And her essay included a powerful moment when the white resident of a predominantly black neighborhood, made the statement that "There's no need to be careful if you treat people as human beings." At that point, she saw a black woman emerge from a nearby house and added, loudly, "As long as you don't have a gun in your hand, I'm okay with you." (Huber)
Okaaaaaaay then.
That alone should generate a fair amount of discussion in this class!
Today, we are also mourning twelve-year-old Tamir Rice, shot by Cleveland police officers while he was carrying a toy gun. Today, we are also reacting to the news that Marissa Alexander accepted a plea deal under which she will serve out the remaining two months of a three-year sentence, all for having attempted to defend herself when she feared for her life.
I may be sickened and saddened by all of this, but I also hold in my head and my heavy heart the realities that our justice system would treat me very differently if I were a person of colour and that white privilege may be, in the words of my student, "an unfair thing as it is something that is decided by something you can't control," but it is no less real for all that.
Leslie Carole Taylor, one of my friends from high school is a UCC minister, and she was posting an incredible series of quotes and thoughts on Facebook through the evening. As a Black woman, she no doubt was experiencing today's events differently than I was, yet everything she wrote resonated with me. Among her posts was this quote from Martin Luther King, Jr.: "I believe that unarmed truth and unconditional love will have the final word in reality. This is why right, temporarily defeated, is stronger than evil triumphant." I wrote back, "I share that belief. And I share responsibility for bringing that final word about."
In meeting that responsibility, I would simultaneously be working toward my student's vision: "Your race shouldn't affect how people treat you or see you. In the end, I feel that no one should be judged because of their race."
No one. Not Marissa Alexander. Not Michael Brown. Not Tamir Rice. Not Eric Garner. Not John Crawford. Not Ezell Ford. Not Trayvon Martin. Not Jordan Davis. Not Renisha McBride. Not…
No one.
Written by Bill Ivey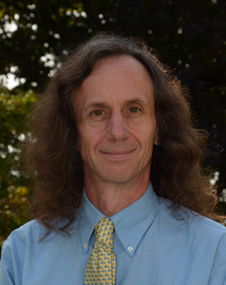 A dedicated member of the faculty, Bill Ivey is the Middle School Dean at Stoneleigh-Burnham School. He teaches Humanities 7 and the Middle and Upper School Rock Bands. Bill is the advisor for MOCA, the middle school student government, and he coordinates and participates in the middle school service program. Among his many hats, Bill also coordinates social media for Stoneleigh-Burnham School.