Alfie Kohn is most definitely one of my educational heroes. Controversial as he may be, the controversy often stems from his relentless focus on what research tells us about what is best for students even when it flies in the face of common sense. And anyone who is all about figuring out what is best for students, and who has the courage to follow through on those principles (even if they differ from my own), earns my respect.
So when he wrote on Twitter, "Provocative essay about 'the world of classroom management': our need for control & for quick fixes: http://ow.ly/DTjfT," it got my attention. The essay turned out to be excerpted from a chapter by Barbara McEwan Landau from the book Classroom Discipline in American Schools: Problems and Possibilities for Democratic Education, edited by Ronald E. Butchart and used with permission from SUNY Press. It's well worth a read, as the following quotes suggest.
"I have never worked with any educators who desire to become 'mean' teachers. Yet the fear of losing control while experimenting with management practices new to them causes educators to believe that in a crunch they will revert to behavioral measures that, in their words, 'work' to end inappropriate conduct."
This brought back memories of a long-ago class I had that was particularly troublesome to manage. To this day, I'm not remotely proud of some of the things I tried doing to regain control (and yes, I realize the use of the word "control" in the first place is telling). For a brief period in time, I was most definitely a "mean" teacher, the antithesis of who I want to be and who I believe I am deep down. What finally worked was simply sitting down and talking honestly with the kids about how it felt to be in class together, and what we all could do about creating the kind of environment they all wanted deep down. Maybe it was simply that the kids themselves had to grow tired of their own behavior before they cared to correct it. But treating them respectfully as people who instinctively wanted to the do right thing certainly couldn't have hurt.
"Another curious paradox is trying to control student behaviors while making little or no attempt to determine the underlying cause of the behavior."
This goes to the heart of how we now handle discipline in our middle school program. We certainly realize that sometimes, young adolescents will have moments so impulsive that they themselves may not be able to identify the underlying cause of the behavior. However, we also realize that without students having some sense of multiple perspectives on something that happened, and thus cause and effect, working our way through to a genuine desire to change behavior in the future is at best unlikely and at worst completely futile.
"Constantly quiet classrooms look as they do because the students are being controlled through fear, intimidation, frequent competitions, and public embarrassment."
I actually take issue with this statement, which is particularly odd in light of the quote in the preceding paragraph. Of course, I wouldn't advocate for a split second that we control students through external motivation of any sort, let alone such negative means. And maybe, to be fair, the key is in the word "constantly." At any rate, I would simply suggest also looking at the underlying cause of the behavior when viewing a quiet classroom. For one example, in my experience, this year's Humanities 7 class has been phenomenal from the start about being able to maintain focus and work quietly during "Choice Time." They might be reading in the group novel, or in their independent reading book. They might be working on their independent writing, or researching and writing their Focus Question essay, or preparing for a presentation. But for them, the quiet comes from being thoroughly engaged with the work they are doing - internal motivation of the kind we'd hope to see.
"Unfortunately, when my pre-service students do enter the field experience classrooms to which they have been assigned, they are more likely to see modeled the very strategies that are least likely to promote classroom equity."
Unless they visit our school - as one visitor from a teaching program at Antioch commented several years ago after observing my Humanities 7 class, "My class will be so excited to hear about this. We read about democratic classroom, but we didn't know anyone who was actually making it work."
"Building a democratic classroom climate requires an effective integration of pedagogical knowledge, educational psychology, patience, hard work, an unwavering dedication to equal educational opportunity for all students, and a passionate belief that everyone, including the teacher, can learn from mistakes."
And now we're at the heart of our mission as a school. I see every single one of these elements in every single one of my colleagues, along with a willingness and a desire to learn from each other. And I see the level of trust and connection students feel, along with the sense of gratitude they express. And I myself am grateful.
Written by Bill Ivey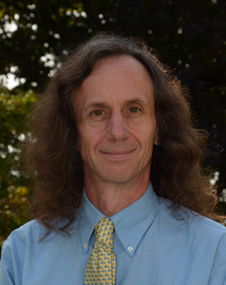 A dedicated member of the faculty, Bill Ivey is the Middle School Dean at Stoneleigh-Burnham School. He teaches Humanities 7 and the Middle and Upper School Rock Bands. Bill is the advisor for MOCA, the middle school student government, and he coordinates and participates in the middle school service program. Among his many hats, Bill also coordinates social media for Stoneleigh-Burnham School.