"You're not wearing a blue shirt." The comment, coming from a Junior in her own blue shirt, was something of a test, and I got partial credit by cringing and saying, "Oh, no! I totally forgot!" At least my response showed I knew that wearing a blue shirt on that particular Monday was meant to draw attention to National Bullying Prevention Month. I did manage to wear purple on GLAAD Spirit Day to take "a stand against bullying and show [my] support for lesbian, gay, bisexual and transgender (LGBT) youth" (GLAAD), and kept a blue pinky for a week in response to a tweet by @beinggirl; my photo even earned a retweet from the "Secret Mean Stinks" campaign, among others.
For the Humanities 7 unit on "Why do people judge other people and themselves?" one of my students did her individual Focus Question work on bullying. She designed her presentation as much to stimulate conversation as to present information, and she succeeded admirably: the discussion lasted over 45 minutes and might have continued even longer if class hadn't ended. The students were not without empathy for bullies, coming quickly to general agreement that often, they simply didn't know better because that was how they were treated, or perhaps they had deep-seated issues of their own and the bullying had nothing to do with the actual victims.
That said, victims of bullying definitely got the most sympathy, all the more so because, as it turned out, some of the students in my class had been bullied at their old schools. Those who chose to tell their stories were met with respectful, rapt, sympathetic attention, and some of them showed tremendous courage and trust in sharing details of what had been said and done to them. Empathy for what the bullies may have been through took a definite back seat to empathy for their classmates, and I'm sure many of them were thinking what one student said out loud: "I'm just so glad I don't have to worry about bullying at Stoneleigh-Burnham."
I'm not pretending our school is perfect. As human beings, we all succumb at times to moments of weakness, or trip up on highly inelegant phrasing, and feelings can at times be hurt. But if such moments happen in a relationship that has already put down some roots, it's easier to work through those moments. Flipping through my Twitter feed today, I stumbled on research that suggested the more a teacher can create an environment where students feel genuinely safe, the more those students will learn and grow. That makes intuitive sense, and I always view creating that level of safety as a moral imperative.
The stopbullying.gov webpage offers some great ideas for preventing bullying before it even starts, and handling it should it happen. These range from media guidelines to specific ideas for parents, educators, the community, teens, and kids. With respect as the basis behind all these suggestions, the more we work to keep our kids safe, the more we'll be working for a better world.
*****
Thanks to Debbie Reynolds of the After School Center in Bernalillo County, NM, who wrote to share this additional valuable resource: Cyberbullying Awareness and Protection.
Written by Bill Ivey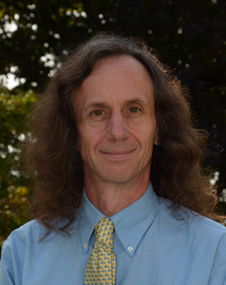 A dedicated member of the faculty, Bill Ivey is the Middle School Dean at Stoneleigh-Burnham School. He teaches Humanities 7 and the Middle and Upper School Rock Bands. Bill is the advisor for MOCA, the middle school student government, and he coordinates and participates in the middle school service program. Among his many hats, Bill also coordinates social media for Stoneleigh-Burnham School.