Last night, Ben Kuhlman and José Vilson co-facilitated a Twitter chat on the National Day on Writing for the National Council of Teachers of English. You can search for it using the hashtag #NCTEchat and looking back in time to Sunday night, Oct. 19, from 8:00-9:00 p.m. ET. They very kindly shared their questions ahead of time. Here, then, in somewhat more than 140 characters (!) are my own answers to their questions.
Q1 - Do you write outside your job? What? Why? Does your writing contribute to explaining/defining a specific community? #NCTEChat
As most of you here know, I am lucky enough to be able to write extensively as part of my job. Blogging for the school automatically means tying everything I do to the school's mission one way or another - global community, girls voices, being one's own best self - ultimately, intersectional feminism. My Twitter work is itself intersectional, as I maintain the school's account and inevitably share information there I've gathered in my personal account. Similarly, I have networked with enough educators and teachers on Facebook that my personal and professional worlds overlap seriously there, as well. That said, I have also had written pieces published in other locations, including two introductions for books, and various essays and articles published online and in professional journals - you can see a full list in my electronic portfolio.
Why? Well, for one, I love to write! It's one of my main ways of understanding the world (talking to my family, friends, and colleagues, and running are among the others).
Q2 - Where do you think people look to understand what's going on in their communities? #NCTEChat
I think that depends on the community. Where people can still spend time face to face, I think that's still the most important means of communication, and for good reason. There's a time and place for electronic communication, of course, but when one school that I know of has explicitly set an 8:00 curfew for faculty email and another has created what is essentially an "Email is overwhelming!" committee, clearly, electronic communication can be overdone. Of course, for larger communities that are more diverse geographically, electronic communication is really the way to go. If I want to know what's on AMLE's mind, for example, I might sit on on their Thursday night #mschat on Twitter.
Q3 - Give an example of a person who plays an important role in your local community. How do they do that? #NCTEChat
Susanna Thompson, our Director of Communications, has done some wonderful work both writing on her own and helping shape and focus the writing the rest of us do. She is sensitive to the primary importance of student voice as a fundamentally important part of our mission, and understands that authentic adult voices can both serve as role models and help the school grow in striving to meet our mission. She works to understand where each of us is coming from, where we want to go, and how we can get there while simultaneously integrating into a whole. Plus, she herself is a strong intersectional feminist, and that helps shape my own thinking in deeply important ways.
Q4 - Is social media the loudest voice in defining/writing communities today? Is that good? What else contributes? #NCTEChat
I think social media are not necessarily the loudest voice, but they certainly are the most accessible and among the largest. I think the potential for good is unquestionably there, and having the ability to self-define whom we follow and why contributes to the likelihood of that potential being realized.
That said, I'm actually on a self-imposed break from my personal Twitter account right now, primarily because it's gotten to the point where I tense up inside when I sign on and generally get pretty deeply upset if I stay online for more than a few minutes - partly because of the news in the world, partly because of how I see other people being treated, and partly because I see how quickly one (me included) can offend and hurt other people despite the very best of intentions. The worst part is the feeling of always being on my guard and suspecting I could be tripping up at any moment; I have to find a positive way to deal with that. When I do, I'll be back - I feel too connected to too many people to stay away too long!
Q5 - In an ideal world, who would have the most powerful voice in your community? Why? #NCTEChat
In general, I'm not much for hierarchies and discussions of who's more powerful. In my own ideal world, then, we would all share power pretty much equally, though of course we would each have our own personal areas of responsibility. Furthermore, we would all respect each other's differences and what we each have to contribute. As far as this school community goes, Head of School Sally Mixsell does a good job, in my opinion, of respecting what all of us bring to the table and trusting us to make decisions without micromanaging us along the way.
Q6 - Do you think writing will play an important part in defining the futures of our communities? Why or why not? #NCTEChat
I think it will. Our world is increasingly text-based (including, of course, actual texting!), and I don't see any signs that trend is slowing. Plus, text (in certain formats, anyway) can be read any time, allowing for smooth asynchronous conversations or sharing of information in a way no other form of communication that I know can manage. Yes, you could exchange voicemails, and YouTube and podcasts are also increasingly frequently used to communicate. But listening to text takes more time than reading it, for most of us, and I don't see that dynamic shifting drastically any time soon.

Q7 - How do current events play a role in the writing you or your students do? Please share any examples and/or links. #NCTEChat
Current events, as many of you know, play a huge role in my own writing. Much of what I write is based on what's going on the world, be important events, social justice themes and milestones, educational discourse in various segments of my PLN, and of course my own classroom - all areas that often intersect in ways hard to untangle.

Q8 - Please share links to your blog/site, sites that are an important voice in your community, or any relevant resources. #NCTEChat
You're on the space where I do most of my blogging now! :-) Most of my remaining writing (and sites important to my colleagues and me as middle school people) has been for MiddleWeb, Education Week, the Association of Middle Level Education, and the New England League of Middle Schools.
* * * * *
NCTE's closing tweet was: "Don't forget to join us tomorrow for our #NDoW Twitter Party. Use the #WriteMyCommunity hashtag all day long! #nctechat" I hope to see you online!
Written by Bill Ivey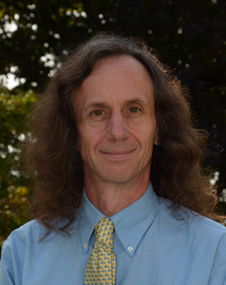 A dedicated member of the faculty, Bill Ivey is the Middle School Dean at Stoneleigh-Burnham School. He teaches Humanities 7 and the Middle and Upper School Rock Bands. Bill is the advisor for MOCA, the middle school student government, and he coordinates and participates in the middle school service program. Among his many hats, Bill also coordinates social media for Stoneleigh-Burnham School.