(an address to the school on Columbus Day)
"Why do we celebrate Columbus Day anyway? Weren't there already people here when he arrived?" One of my Humanities 7 students several years ago looked up at me expectantly, but as I took a breath to answer, someone else jumped in and said, "Yes, and he was really cruel to them." Someone else quickly said, "And he didn't even come here." A brief but passionate discussion ensued, following which I said, "I can just add that all the facts you've brought up are absolutely true, and they are nothing at all like what I and many thousands of people my age and older were taught when we were in school. And maybe if the full story was more widely known long ago, whenever Columbus Day was declared a national holiday, it wouldn't have been."
Which raises the question - how did Columbus Day get to be a national holiday? According to History.com, Tammany Hall, an influential (and, to some, notorious) political organization in New York, organized the first known celebration of Columbus in 1792, to honor the 300th anniversary of his voyage. One hundred years later, President Benjamin Harrison issued a proclamation that said "On that day let the people, so far as possible, cease from toil and devote themselves to such exercises as may best express honor to the discoverer and their appreciation of the great achievements of the four completed centuries of American life." (History.com) Fifteen years later, Colorado became the first state to make it an official holiday, and in 1937, 445 years after Columbus's voyage and only 77 years ago, within the lifetimes of many of your grandparents, President Franklin D. Roosevelt officially proclaimed Columbus Day a national holiday, "largely as a result of intense lobbying by the Knights of Columbus." (History.com)
Recently, the city of Seattle took an important step in the opposite direction, officially declaring the second Monday in October to be "Indigenous Peoples Day." David Bean of the Puyallup Tribal Council felt it affirms the city values tribal members' culture and history, and Fawn Sharp, president of the Quinault Indian Nation, echoed his sentiments, stating, "This action will allow us to bring into current present day our valuable and rich history, and it's there for future generations to learn." (quoted in The Guardian) On the other hand, many Italian-American residents of the city felt that the day should not have been scheduled opposite what they see as a day to celebrate Italian heritage. In the face of the controversy represented by these perspectives, one of the co-sponsors of the resolution, Bruce Harrell, said that that while he understands the concerns of members of the Italian-American community, he feels that the city won't be successful in its social programs and outreach efforts unless and until it recognizes the past. (The Guardian)
Our past does inform our present and thus influences our future. City Council member Nick Licata, himself Italian-American, captured this sentiment in expressing the hope Indigenous Peoples Day would become a tradition in which "Everyone's strength is recognized." (The Guardian)
In that Humanities 7 discussion, one of the students asked, "But wasn't Columbus still brave to set out on that trip? Couldn't they all have died?" I responded that of course they could all have died, and that arguably that meant Columbus was in fact brave to set out on that trip. And I pointed out that just as Columbus wasn't necessarily the paragon of virtue that had been presented to me in school, neither was he all bad. He was, in the end, an imperfect human, sharing that trait with all of us.
Nuance matters. Perspectives matter. Respect matters. To paraphrase Dr. Martin Luther King, Jr., the arc of the moral universe is indeed bending toward justice.
Written by Bill Ivey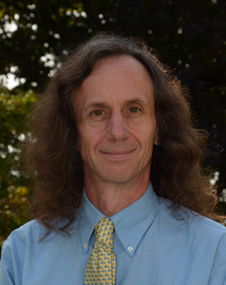 A dedicated member of the faculty, Bill Ivey is the Middle School Dean at Stoneleigh-Burnham School. He teaches Humanities 7 and the Middle and Upper School Rock Bands. Bill is the advisor for MOCA, the middle school student government, and he coordinates and participates in the middle school service program. Among his many hats, Bill also coordinates social media for Stoneleigh-Burnham School.