(written Tuesday, September 23, 2014)
I'm not particularly good at being sick, especially when school's in session. I really hate missing even a day with my students, and weekends are my chance to catch up, plan ahead, reflect and go deeper. So when I came down with a stomach bug that had me sleeping through Sunday and missing not only Monday but also Tuesday with my students, I was not at all happy. (My cat, on the other hand, was over the moon to have dozens of consecutive hours with captive and immobile company.)
When it became clear Monday evening that I was going to have to miss Tuesday too, I set about converting my Humanities 7 lesson plan so it could be done by subs. The first step was morning reading. I simply refused to completely give up the chance to read to the kids, so I took my iPad and iPhone and made two videos (due to time restrictions per individual video) of myself reading the book Wonder and posted them to YouTube. They were really more like radio at night than actual videos as the screen was entirely dark throughout - which, given this was my third day of illness, was probably for the best!
For a class discussion, I had found two videos on YouTube that related to their question, "Why is 'like a girl' considered an insult?," one from the Always campaign where they showed the difference between young women and young girls doing various activities "like a girl" and one from Mythbusters where they scientifically tested whether there is such a thing as throwing like a girl in an attempt to debunk what they suspected was a culturally imposed stereotype. So the students could still have these discussions, I put all these links on a Google Doc along with space for teachers to sign up to cover each period of Humanities 7 for me, as well as my other commitments. I added some guiding questions, asked for an email report, and called it good. (Side note - on a whim, I posted about all my electronic sub planning to Facebook - and two nationally known consultants asked if they could quote me in their work!)
How did it work out? It appears to have gone better than well, and I credit my subs Meghan and Tim as well as the students themselves. In particular, they seem to have had a great discussion earlier this morning on the videos. Among other things, reading the notes, I learned that they felt "like a girl" was an insult because it's what we've been taught, because when it's used that way on boys it also affects girls. They believe the popular media plays a huge role in shaping these stereotypes, and extended the idea to ask why it matters whether one dresses "like a girl" or "like a boy." Asked what could be done moving forward, they suggested publicizing the commercial, working to avoid stereotyping, and avoiding what they called "the Barbie-ization of the world."
To my mind, these are unquestionably feminist notions, and given our school's mission and culture, that is as I had expected. Yet, if past experience holds, not all of these girls will identify as feminists. I remember last year's Humanities 7 class, divided about evenly into feminists and equalists (a term, by the way, they came up with on their own although I know it has been around for a while). Emma Watson recently gave a keynote speech at the UN kicking off the #HeForShe campaign, and in it she referred to "inadvertent feminists" - essentially, people working for the ideals of feminism but explicitly rejecting the negative associations which have, rightly or wrongly, become associated with the term. The speech is about 12 minutes long, so I will think about whether I might play the whole thing or just selected extracts as my students continue to develop and refine their thinking and go deeper on these and other related questions.
No, my students are not treading water on these days I am out sick. They are steadily moving forward. I can't wait to see them again.
Written by Bill Ivey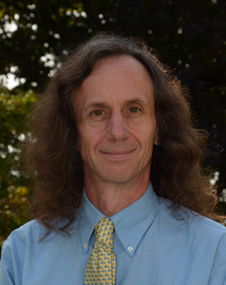 A dedicated member of the faculty, Bill Ivey is the Middle School Dean at Stoneleigh-Burnham School. He teaches Humanities 7 and the Middle and Upper School Rock Bands. Bill is the advisor for MOCA, the middle school student government, and he coordinates and participates in the middle school service program. Among his many hats, Bill also coordinates social media for Stoneleigh-Burnham School.