"So how do your students look this year?" The question was asked not, as many people might expect, by a colleague or even a parent but by three of my former students who are now juniors as we found a chance to talk at the annual Local Family Picnic. "They look great," I said. "Of course. You know! Given the emails they've been writing me about the books they've been reading." One of them laughed and said, "Your favourite Humanities 7 class of 2014-2015?" I laughed in return, responding "Absolutely!" knowing she was secure in the knowledge they were all part of my favourite Humanities 7 class of… 2010-2011. (For the record, I only teach one section of Humanities 7 each year, so the "favourite Humanities 7 class of..." line is something of a running joke.)
As I prepare for the imminent arrival on campus of my brand new students, as the middle school team prepares to bring together and start building this year's community, I find myself focused not just on what the kids might be thinking and feeling but also on the parents. My son attended boarding school for three years and is about to start his junior year at college, so I know firsthand what parents are going through. The level of trust we parents place in a school when dropping off our children is powerfully and deeply touching, and part of what motivates me to do my absolute best each and every day is working to meet that trust (not that I need any more motivation than looking out at my students looking back at me!).
So it stopped me short when one of my virtual colleagues on Twitter, another teacher who is also a parent, wrote, "My son had nightmares of police killing him....when he walks in your classroom how will you comfort him? #Ferguson" That I would do something is unquestionable. The harder part is the what. I wrote back, "I keep searching for the answer to that. Empathy and a hug only go so far. Think of concrete actions we can take to fight racism?" I believe that kids, perhaps even more so than adults, want to feel they have some degree of control over the world around them. While we will never live in a perfect world, we can certainly work to move society towards greater understanding, inclusiveness, and acceptance. And including my friend's child in coming up with ways to do so would hopefully help him feel more empowered.
My imminent students may or may not have had such nightmares, but certainly they must have some level of awareness of and concern over what has been going on in Ferguson. And every year I've ever taught Humanities 7, whatever might have been going on in the world, stereotypes have always been a hot topic at some point in the year, including racism, sexism, heterosexism, and more or less any other type of ism of which you could think. With 7th graders' heightened sense of fairness and drive to bring justice about, we always end up brainstorming and discussing what people can actually do. Knowing concrete actions to take can be comforting.
Another of my virtual teacher-parent colleagues is expecting her first child, and she found herself in need of comforting post-Ferguson as well. Among the links and resources we shared in reaching out to her was a video made by Glenn Singleton, "Courageous Conversations About Race." It offers both some background information not everyone may know and a protocol to frame these conversations. The video, which takes about 22 minutes to watch, is an incredible resource for schools, other organizations, and people in general who want to help undermine the systemic racism that feeds stereotypes both deliberate and unwitting, people who want to move forward.
And really, moving forward is not an option but a necessity. That doesn't mean it's easy - besides systemic racism, we all have to deal with the effects of patriarchy on attitudes toward gender and sexuality, of classism on attitudes toward socioeconomic status, and so on. The intersections of all the various axes of privilege and oppression play out differently in different people, making each individual story matter deeply. So listening, learning, affirming, and acting are all important parts of the process. Moreover, as a global community wherein each of us is working to become our own best self, they are quite literally part of our school's mission.
My friend who asked about her son wrote me, "thank you for the response. I appreciate it greatly. #village" It does indeed take a village. And that village is us.
Written by Bill Ivey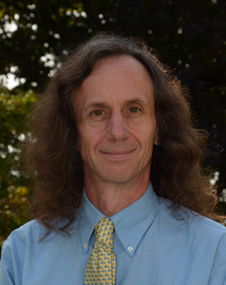 A dedicated member of the faculty, Bill Ivey is the Middle School Dean at Stoneleigh-Burnham School. He teaches Humanities 7 and the Middle and Upper School Rock Bands. Bill is the advisor for MOCA, the middle school student government, and he coordinates and participates in the middle school service program. Among his many hats, Bill also coordinates social media for Stoneleigh-Burnham School.