The recent controversy around the Science magazine cover objectifying and dehumanizing trans women highlights not only how trans women may be treated within the scientific community but also how women in general may be treated within the field. The short answer: not well.
In her blog, eastsidekate tells us that when she was 14, she made the decision to go into biology because she read that the percentage of women was much higher in that field than in chemistry or physics. She came out as trans while still in grad school, and found little support and understanding. A long and difficult journey led her to give up her dream of university-level teaching (the full story is well worth reading, though please be warned there is strong language). She's honest with herself, writing, "I'm not saying that transphobia forced me out of the academia or that I deserved a specific job or any job at all, to be quite blunt." However, it's also important to pay attention to how she frames this: "I will say, and I'll say it until it doesn't need saying: I don't regret leaving. I regret feeling the need to make that decision, but I simply don't think academy is a safe place for people like me."
Of course, that concept of academia not being safe for transwomen may be extended to women in general. As civil engineer Patricia Valoy points out, when women fail at STEM, it's "because they're socialized to believe they don't belong there and then experience discrimination and lack of mentorship—pushing them into quitting when they do get there." And as if that wasn't bad enough, a recent NPR piece by Kara Manke highlighted research by biological anthropologist Kathryn Clancy showing among other things a high incidence of sexual harassment (64%, significantly higher than the 50% found across all professions) among scientists out in the field, the bulk of which is experienced by women. Dr. Clancy observed, ""As horrifying as this data is, I'm really excited to have it out there. Every person who has had this experience will be validated and know there are others out there who have their back. If this keeps just one more woman in science, it is absolutely worth it."
Science itself, then, can be part of the solution - if we use it correctly. Simple observations can help; as eastsidekate said, "People are watching you, science. They're not just keeping track of who's doing the dehumanizing [stuff], but also who (and it's a lot of you) is sitting on their hands while it goes down. Remember this the next time some administrator wonders aloud about why efforts to summon diversity out of thin air just aren't working." And right now, research shows, girls schools and women's colleges are playing an important part in equipping their graduates to stand firm in the context of this systemic discouragement; Carissa Tudryn Weber '96, the recipient of the 2014 Distinguished Alumna Award, is a shining example.
Ultimately, though, "If science (and the academy writ large) is serious about improving the quality and diversity of research, teaching, service, and faculty (and I have no real reason to believe this is the case), folks have got to dismantle the systems that allow this [stuff] to keep happening." (eastsidekate) As a school whose mission is not only to empower girls and women but also to help shape our culture to welcome their full participation as their authentic selves, Stoneleigh-Burnham is well positioned to be a leader in this fight to ensure that STEM, as Ms. Valoy says, "is not a four-letter word for women."
Written by Bill Ivey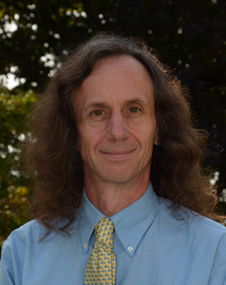 A dedicated member of the faculty, Bill Ivey is the Middle School Dean at Stoneleigh-Burnham School. He teaches Humanities 7 and the Middle and Upper School Rock Bands. Bill is the advisor for MOCA, the middle school student government, and he coordinates and participates in the middle school service program. Among his many hats, Bill also coordinates social media for Stoneleigh-Burnham School.