You know I love this school and deeply believe in what we are doing. So when I saw an article in Slate entitled "'Busy Boys, Little Ladies': This Is What Single-Sex Education Is Really Like," my blood boiled. I really have completely and totally had it with the continually regenerated perspective that single-gender education (a term I prefer to "single-sex education" as it focuses on the social construct of gender rather than the biological concept of sex) only serves to perpetuate stereotypes and a feeling of inferiority and how research is often misapplied and misinterpreted to back up that point of view. Yet, for some reason, I read the article. As I predicted, I became even more appalled as I read. But not for the reasons I expected.
In the article, Amanda Marcotte describe some practices cited by the ACLU in their suit against the Hillsborough County school district in Florida and also discovered in reporting by Dana Liebelson in Mother Jones. Boys (i.e. not girls) are encouraged to exercise before class. As a reward for doing well, boys are allowed to play with electronics while girls are given perfume. Teachers of boys are encouraged to engage them in higher level debate and discourse while teachers of girls are encouraged to connect with them - as if kids of all genders wouldn't profit from both practices.
In short, single gender education in HIllsborough County as presented in this article appears to build on and reinforce stereotypes, taking genuine tendencies and treating them as general truths for all, or even taking as truth attitudes and practices that have been (or should have been) thoroughly discredited years ago. At which point, I have to say, "You go, ACLU!"
However, the article goes on to say, "Proponents of single-sex education may claim to be all about maximizing children's potential, but this ACLU complaint suggests the opposite—that the real result is stifling any children who dare buck gender stereotypes." (Marcotte) And this is where I part company with Ms. Marcotte (the ACLU itself, in Ms. Liebelson's words, "is worried that other schools will emulate the program in Hillsborough County," implying they may not be condemning single-gender education entirely.) Unless I learn something radically new and totally unexpected, I'm not likely to ever support what Hillsborough County is doing. But to extend a condemnation of one district's specific practices to condemning single-gender education in general is pushing it too far.
A friend recently asked what it even means to teach in a girls school these days. The 80-20 rule tells us that 20% of girls have brains wired the same way as 80% of boys (and vice versa). Moreover, brain research increasingly suggests that male-wired and female-wired brains aren't all that different at birth. We now differentiate sex from gender. And the very concept of gender is being stretched and expanded, moving beyond a simple binary and adding in the potential element of fluidity. So - what does it mean to teach girls today? I told my friend that at this point in time, I no longer "teach girls" but rather teach the unique and individual students I have in front of me. But I do so in a girl-positive environment created within a school whose mission is built on feminist ideals.
Our students talk about the gender prejudice they've experienced in other contexts. And they say attending this school gives them a place to talk about what it means to be a girl in the world today in a way that they never could in their previous schools. My seventh graders affirm that being a girl simply means being yourself if you identify as a girl, and they see older students as role models promoting feminism as well as adults who are ready and willing to engage in these ideas and to work for a better world.
And research backs this up - graduates of girls schools and women's colleges are more likely to speak up and more likely to actively work for social justice. Among other advantages.
So to my thinking, the fight should not be against single-gender education. The fight should be against patriarchy. I'm happy to call out single-gender schools whose practices are suspect. But I'm not happy about giving multi-gender schools a free pass. To my thinking, both single-gender and multi-gender schools are welcome to join the fight against patriarchy. Indeed, to my thinking, it's imperative that they do so.
Written by Bill Ivey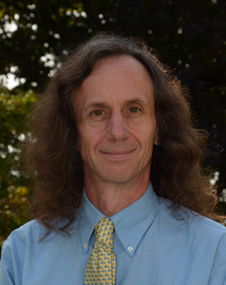 A dedicated member of the faculty, Bill Ivey is the Middle School Dean at Stoneleigh-Burnham School. He teaches Humanities 7 and the Middle and Upper School Rock Bands. Bill is the advisor for MOCA, the middle school student government, and he coordinates and participates in the middle school service program. Among his many hats, Bill also coordinates social media for Stoneleigh-Burnham School.