Ah, summer. That magical time when teachers get to sit by the pool sipping drinks in tall glasses filled to the brim with ice and muse on…
… all the things they want to do differently next year.
And in my case, that musing needs to start with an excellent book I finished months ago, Whole Novels for the Whole Class by Ariel Sacks. It's the sort of book where your respect for the author deepens with every chapter, where you want to highlight far more than the 25% you know is recommended, where you want to run right out and start implementing what the author suggests - and where you know you and your students will be far better off if you wait and take your time and do it right. Late June and early July is the perfect time to read this book, when you can pause and reflect at will, pool or no pool, and so here I am returning to it.
At its simplest, the whole novel approach is a way of enabling students to optimally benefit from the books that they share together as a class in part by holding off on discussions until they have finished reading. Ms. Sacks recognizes the fundamentally important role that independent, self-selected reading can play in a good reading program, citing in particular the excellent work of Donalyn Miller (The Book Whisperer). She notes the additional importance of a shared experience both in building skllls and in building community. And she urges that we rethink how we approach teaching novels so that the experience no longer resembles being caught in stop and go traffic but rather feels like looking back and reflecting on a just-completed trip. Her methods, developed along with Madeleine Ray of Bank Street College of Education, are deeply grounded in research and experience.
Chapter by chapter, we see her make a case for the practice and then talk about selecting books, teaching note-taking, holding discussions, and connecting the book to writing. In the second part, she talks about how to prepare students for whole novel study and set expectations, develop their critical reading and comprehension skills, ensure you are accounting for the full range of diversity in your classroom, and analyzing the results to make changes in the future. As I read, I tried to imagine how my students would react to whole novel studies.
And I'll be honest - I think their first reaction would be to resist the approach because they truly adore talking to each other. But I can envision myself telling them that they are already read to every day and so already get to talk about books every day. I can point out we would still be doing group activities as we build to the days we discuss the book. I can quote some of Ms. Sacks's own ideas in making the case. And I am 99.999% sure I can get them excited about note-taking.
Yes, you read that right. Ms. Sacks works with her students to teach them about literal thinking vs. inferential thinking vs. critical thinking, and uses notetaking as a vehicle not just to help them think about the book itself and prepare for discussions but also to think about their own thinking. My kids love having their thinking stretched, understanding how their minds work, and being able to clearly see progress they are making; by following Ms. Sacks's example, I would be able to facilitate all of this for them. I think they would also appreciate having additional lenses through which to self-reflect, as we frequently ask them to do.
When you consider this is just one short section of the book, you begin to get the sense of how comprehensive it is and why I see this as a resource that all secondary-level reading teachers should have. Now, if you'll excuse me, I'm off to my (non-existent) pool with my (also non-existent) (for the moment) drink to keep thinking about how I might integrate these ideas into my own students' learning next year.
Written by Bill Ivey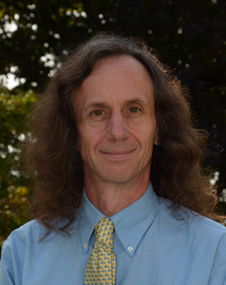 A dedicated member of the faculty, Bill Ivey is the Middle School Dean at Stoneleigh-Burnham School. He teaches Humanities 7 and the Middle and Upper School Rock Bands. Bill is the advisor for MOCA, the middle school student government, and he coordinates and participates in the middle school service program. Among his many hats, Bill also coordinates social media for Stoneleigh-Burnham School.