The other day, I was walking through downtown Amherst and picked up a book of feminist writing I thought might be thought-provoking. I opened to a random page, and read about a steadily increasing gender wage gap. I opened to another random page, and read about those moments when women have had to deal with the assumption that they will have children and how this must inevitably affect their career. I opened to a third random page, and read an account about what it feels like to be sitting at a conference - yet again - listening to the people in a position of privilege and power talking about working for equity.
I was reading Sisterhood is Powerful, an iconic collection of feminist essays published in... 1970. Nearly half a century ago.
As one of my college friends commented on Jill Abramson's firing, "The more things change, the more they stay the same."
I know, I know. Things have changed. Things are better. We have progress to make, but see how far we've come! And the optimist in me really wants to celebrate and focus on all the genuine progress that has been made.
Only, the realist in me can't completely set aside how much genuine progress is yet to be made.
So often, progress toward equity is seen as taking away power from the historically privileged and giving it to the historically oppressed. And that view, not without reason, is hard to rally around.
But for many if not most feminists, feminism (and by extension most strands of gender activism, including my own) is actually not about privileging women over men but rather about dismantling a system of patriarchy that privileges the (traditionally) masculine over the (traditionally) feminine, thus allowing each individual authentic self to emerge, in order to achieve equity.
For her CAS project (Creativity-Action-Service, one of the requirements for the IB diploma and now an option for all students in IB schools) Mary Pura '13 created a feminist film festival. Her efforts, and the discussions that followed each showing both immediately and some time afterward, have resulted in what appears to be a deep cultural shift in this school to more openly reflect our feminist roots. It is cool to identify as feminist, both intersectionality and gender and sexuality diversity are increasingly being discussed, and even students who prefer not to identify as feminist tend to believe in the feminist ideal of working toward gender equity and the ability of all people to express their true authentic selves.
One of the films Mary showed that had the most profound impact on the school was the documentary Miss Representation, a well-researched and hard-hitting look at how the media in particular and society in general consciously and unconsciously reinforce patriarchy through their depictions of and commentary on women. The team that produced the movie has been hard at work on a new film, The Mask You Live In, which further explores restrictive gender norms, examining their effect on boys and men. Feminism, Gloria Steinem and many others have said, is ultimately about the liberation not just of women but also of all human beings, and we may hope that this new documentary will help drive that point home and help move our society forward.
My fervent hope for my students and for my son is that, should they stumble across a copy of Sisterhood is Powerful 45 years from now (nearly a century after its original publication), they will view it simply as a historical document depicting times long past. It will not happen by itself. But we are capable of making it happen.
Written by Bill Ivey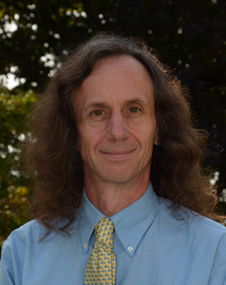 A dedicated member of the faculty, Bill Ivey is the Middle School Dean at Stoneleigh-Burnham School. He teaches Humanities 7 and the Middle and Upper School Rock Bands. Bill is the advisor for MOCA, the middle school student government, and he coordinates and participates in the middle school service program. Among his many hats, Bill also coordinates social media for Stoneleigh-Burnham School.