Yesterday was "Bring a Friend to School Day" in the middle school, and rather than the usual tight circle of 14 students in Humanities 7, I found myself looking out at approximately double that number. They all seemed happy, as usual, and also higher energy than usual for 8:00 a.m. on Monday, which was absolutely to be expected! The first hour of class included three students sharing their independent writing work and three presentations of what students had learned about their Focus Questions. Despite the higher energy, reactions to each other's work were a little shorter and more muted than usual, and I suspected shyness in front of other people's friends and/or such a large group. So after the third presentation, I decided to implement an idea for an activity I had briefly considered and quickly rejected over the weekend, to provide a context for more of their voices to emerge more consistently and with greater strength.
I divided them up into smaller groups, each with a mix of my students and their friends. While they were moving around, I wrote a skeleton question on the board: "How does _____ relate to dress codes?" When they were settled, I wrote in "judging" (the theme of our current unit), read them the question, and said "Go." Several themes emerged from our eventual large-group discussion. They felt that judging is a given in life, and that dress codes can provide a standard for judging. Brand names and other clothing-based commonalities can provoke judgment but can also serve to identify a sense of community with other people. Finally, they noted as a general given that choosing clothing is a matter of self-expression, and that your choices communicate something about you.
I then changed the question to "How should judging relate to dress codes?" They felt dress codes might serve to prevent judging by narrowing options, that some people's clothing choices might "scare people" (in their words) but shouldn't. However, they also noted that people shouldn't really be judged by their clothes and that people should know what to wear anyway. Ultimately, they felt dress codes should be written so as to minimize or even eliminate judging.
Finally, I asked them to define their class-coined word "equalism" for their friends. Equalism is essentially the equivalent of the core ideals of feminism, explicitly valuing and targeting equality of all genders. (Should you be wondering, yes, there are in fact a number of students who see equalism as just another name for feminism itself.) Among their stipulations: the world isn't perfect, hierarchies should not be applied to people, and people should have an equal opportunity to choose their clothes without being judged. Bearing that in mind, one of the groups felt that a dress code can promote a feeling of equality by narrowing guidelines.
The last time I wrote about my students' discussions about dress codes in general, several people wrote me to note the kids' use of the word "classy" and to ask if they had thought about issues of affordability and economic means. In fact, the word "classy" did not make an appearance today, and to my thinking would have seemed out of place. Their core ideals of everyone being able to choose their clothes without fear of judgment and of eliminating hierarchies point to inclusion of and respect for absolutely all people. I do, for the record, still think that we as a whole school need to explicitly consider the issue of affordability when discussing the next revision of our dress code.
I continue to believe that the seventh graders' discussions are setting a positive direction for how larger all-school discussions might go. It will be interesting to see how this plays out and whether we do end up with a feminist (and/or equalist!) dress code.
Written by Bill Ivey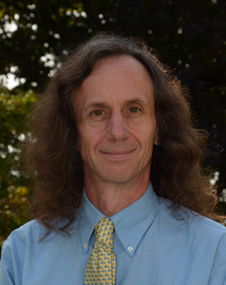 A dedicated member of the faculty, Bill Ivey is the Middle School Dean at Stoneleigh-Burnham School. He teaches Humanities 7 and the Middle and Upper School Rock Bands. Bill is the advisor for MOCA, the middle school student government, and he coordinates and participates in the middle school service program. Among his many hats, Bill also coordinates social media for Stoneleigh-Burnham School.