In the iPad era of the middle school, I no longer even blink when I see groups of Humanities 7 students dancing, arguing and shoving, theatrically hugging, or animatedly discussing seemingly random things to do next. And they no longer reflexively explain, "It's okay, Bill, it's Humanities." Chances are, they are working on a video to support their independent writing or as part of a Focus Question presentation. And while I can imagine a scenario where I might have to talk with them about return on investment of time, so far, they have done a great job of maintaining an appropriate balance.
I did, however, blink at least once when Emily asked me to do a happy dance. Certainly, I had seen her taking kids off one by one (occasionally two by two) and shooting 10-second clips of dancing. And certainly, I have never flinched when asked to be part of any of their videos, which usually entail me pretending to be a mean teacher. However, dancing is something else altogether. I am incredibly shy about my dancing, in part because even kind and well-meaning people have begun to laugh when they see me dance. I *think* it's because, as a musician, I pay too much attention to the subtle interplays of rhythm, melody, and harmonies, and end up trying to express way too much. That's my excuse, anyway.
However, I deeply believe in the importance of all the arts in the middle school curriculum, and so had maintained we needed to include dance even though it's also offered as a sport. Just as students learn from trying vocal and instrumental music, theatre, and the visual arts, so too do they learn from trying dance. Even if they end up concluding they don't like it, at least they have a first-hand sense of what dancers do, and perhaps those kids who are skeptical will even surprise themselves and take to it. (The same, of course, is true of all arts courses.) So Emily, unbeknownst to her, was not just asking me to be part of her video; she was asking me to Walk the Talk.
So, I danced. The small group of students who were watching did in fact burst into laughter. But I danced.
Late Saturday night, I was taking a Twitter break from giving feedback to student writing when I stumbled on this tweet from Gayle Andrews to Rick Wormeli: "check out Hilsman's Happy video. Get to work w/ these great people as prof-in-residence http://youtu.be/3c6PqO5R_S0" Rick responded, "This is terrific, Gayle! Any other faculties wanna get happy, dance, and give st's freedom to be themselves?"
Well. I know an invitation when I see one, so I wrote in about Emily and my own happy dance. Gayle asked for video, I responded that Emily reported she had somehow lost it when trying to transfer it to the final cut, and Gayle suggested it was probably not lost from memory. I responded, "Nope! Not one bit. And I did recreate it for the kids when she read her essay. Much laughter." Meanwhile, not just Rick and Gayle but numerous other people including whoever runs the account for the University of Georgia Middle Grades Education program were favoriting and retweeting like there was no tomorrow.
Gayle Andrews is the co-author of Turning Points 2000, one of the most important books on the middle school model. Rick Wormeli is a nationally known and respected consultant. And the University of Georgia has one of the pre-eminent middle grades education programs in the country (begging the question why more schools *don't* have middle grades-specific programs, but I digress). Yet, my 10 seconds of happy dancing was genuinely a source of joy to them, and genuinely important. I smiled at my screen, astonished - and yet not - that my description of a happy dance was getting such attention from such eminent people.
I think the key as to why lay in Rick's question, which wasn't *just* about getting happy and dancing but also about giving students freedom to be themselves. And Stoneleigh-Burnham is indeed all about student voice, about supporting them in being their own best selves. And even when students are arguing (always respectfully) about specific aspects of our program, they are always careful to say they love how thoroughly they feel supported here and that they don't want that to change. (For the record, I generally respond that's exactly why we do whatever practice it is against which they are arguing!)
Sally, our Head of School, and I were talking the other day about how students in our middle school program do in the Upper School. She shook her head, and said, "They certainly are internally motivated to an *incredible* extent." There are few things she could have said that would have pleased me more. It's… almost enough to make me do another happy dance!
Written by Bill Ivey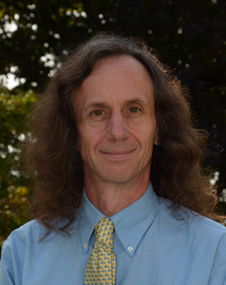 A dedicated member of the faculty, Bill Ivey is the Middle School Dean at Stoneleigh-Burnham School. He teaches Humanities 7 and the Middle and Upper School Rock Bands. Bill is the advisor for MOCA, the middle school student government, and he coordinates and participates in the middle school service program. Among his many hats, Bill also coordinates social media for Stoneleigh-Burnham School.