"When a little boy asserts himself, he's called a 'leader.' Yet when a little girl does the same, she risks being branded 'bossy.'" So begins the website at http://banbossy.com/, a new organization co-founded by Sheryl Sandberg's Lean-In Foundation and the Girl Scouts of America. The website points out that girls' self-esteem drops 3.5 times more than boy's from elementary to high school, that girls are twice as likely as boys to worry about being called "bossy," and girls are still called on less and interrupted more in class. (Ban Bossy) There's no question that we need to do something about that, and there's no question we know some of the things that work.
On the Girl Scouts' website, for example, they share the results of a study done in 2008 that showed the following (Girl Scouts):
Girls, even at a very young age, have definite ideas about what it means and takes to be a leader.
Promoting leadership in girls is primarily a matter of fostering their self-confidence and providing supportive environments in which to acquire leadership experience.
To be relevant to and successful with girls, a leadership program must address their aspirational or preferred definition of leadership, their need for emotional safety, and their desire for social and personal development.
Girls have a range of "leadership identities," from strong aspiration to outright rejection of the leadership role.
Of course, girls schools and other girl-positive organizations epitomize supportive environments. However, these environments need not necessarily be all girls organizations (to whatever extent one can ever say with confidence that one's organization is in fact "all girls"), though that does facilitate the process. In helping create supportive environments, these principles suggest that we need to - following principles of best practice - engage with the individual girls in front of us, helping them figure out how they now view leadership, how they came to hold that view, where they see themselves going, and ultimately how they see themselves able to help move a given group of people forward (the goal behind all good leadership and all good membership).
In that context, the "Ban Bossy" campaign can be, and is, seen by different people as anywhere from an essential component of doing this good work to a needless distraction. A recent chat on the Feministing website brought out several important points:
Rather than bringing attention to women's exclusion from leadership, [it] distracts from these realities by making the issue semantic and easily dismissed. (Jos Truitt)
Also I honestly don't feel like "banning" words like this ever really works, and I actually find it a lot more effective to find power in that word vs. a bland attempt to get rid of it. (Jos Truitt)
I do appreciate the goal of starting a conversation about the negative feedback we give to girls who show leadership qualities and how that particular double-standard has real consequences for how kids are socialized. (Maya Dusenbery)
This campaign exists without analysis of how "bossiness" is perceived when women and girls of color are bossy, which I think is a really important point. (Verónica Bayetti Flores)
One of the people in my Twitter family is a member of the Tea Party, and she certainly had a vehement and visceral reaction to the campaign and what she saw as thought police. As we discussed the issue, it developed that we agreed that the conditions that led to girls with leadership qualities being more likely to be called "bossy" are something we as a society absolutely must discuss but that we both were uneasy about outright "banning" use of some words. Also, I do believe that gender activism in general and feminism in particular strongly need to continually listen to the full range of voices in the movements, work on intersectionality, and strive to bring out nuance in service to the greater goal of true equality for all humanity. Towards that end...
When posting a link to the "Ban Bossy" campaign in its earliest days, my Twitter and Facebook friend Kenzo Shibata added a comment that caused me to respond, "Like to the power of like." He said, "I got a better idea. How about we teach children of all gender identities to be collaborative and stop making authoritarianism the ideal?" (Kenzo Shibata)
That, I can absolutely support. Anyone else with us?
Written by Bill Ivey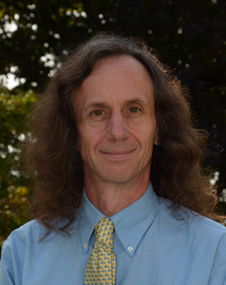 A dedicated member of the faculty, Bill Ivey is the Middle School Dean at Stoneleigh-Burnham School. He teaches Humanities 7 and the Middle and Upper School Rock Bands. Bill is the advisor for MOCA, the middle school student government, and he coordinates and participates in the middle school service program. Among his many hats, Bill also coordinates social media for Stoneleigh-Burnham School.