The National Association of Independent Schools is holding its annual conference right now, and as I have in some past years, I've resolved to try and read up on at least a portion of the many wonderful things happening there and reflect on them here. This installment follows the first full day.
Bo Adams caught my attention early by tweeting, "Now that would make a great course! 'Our relationship with water.'" I wrote back to say that's exactly a topic we in the middle school have been brainstorming about for a possible month-long interdisciplinary project one day. He sent an encouraging note asking me to keep him informed, and I linked him to our blog.
Bo also asked one of the most provocative questions I ran across today, "If school is supposed to prepare students for real life, then why doesn't it look more like real life?" (I highly recommend you read his entire article!) As I think on this question, my mind jumps to my Humanities 7 classroom, where students right now are finishing up the scripts they will produce and stage in the Theatre 7 class this spring. They set "breaking stereotypes" as a common theme to tie the three different plays together, and agreed as a class that they wanted each play to be a modern take on a well-known story or fairy tale. Working in groups of five, they have set characters, developed plotlines, and worked daily to create each script line by painstaking line. Essentially, they are doing what teams of writers do for TV shows, except on a different scale and for the stage.
A couple of weeks ago, one of the students said, "This is the hardest thing I've ever done," and this is certainly not the first year I've heard someone say that. Each student is brimful of wonderful, creative ideas, and is passionate about her vision. Yet, unlike during class discussions of literature and various issues, there is no agreeing to disagree here. In the end, choices must be made all along the way, and at any given point in time, only one specific word may be written. The challenge becomes how to genuinely value each member of the group and her contributions yet maintain a unified and logical vision for the play. They all desperately want to be included, and desperately want to be inclusive. Each group has hit the wall at least once. Each group has eventually found a way to work through their differences, sometimes on their own, sometimes with my assistance. If that's not real life, I don't know what is!
And I'm happy to add that, along whatever the students may be learning about collaboration, they are creating solid and enjoyable scripts and I know the community will love the spring production when it goes up on May 30.
Later on in the morning, as a teacher in a girls school, I was delighted to hear from Online School for Girls Executive Director Brad Rathgeber that John Chubb, the President of NAIS, had said some kind things about great innovations in girls schools. The NAISAC14 Community Daily expanded on that general theme by including a link to the President's blog originally shared by the National Coalition for Girls Schools. In the blog, Dr. Chubb describes a visit to Roland Park Country School, a school in Maryland that has a coed pre-school and is all girls for grades K-12. When he writes "I was also struck by the strength of leadership among the students, the high level of engagement in the arts and athletics, and the sheer joy in the school culture," I saw our own school, as I'm sure many girls school teachers did as well.
Roland Park is currently working on starting up a charter middle school for girls. Dr. Chubb notes, "In the end, Roland Park believes it understands how to do something very well — educate girls and young women — and wants to see if it can extend its service, and learn new lessons in the process." I wish them all the best; in my mind, anything good girls schools can do to promote girl-positive environments for all students everywhere can only benefit all of us. Similarly, Dr. Chubb writes, "What I have found... is that the schools that see themselves as part of the larger community of schools and are willing to learn from 'the competition' tend to gain strength from the experience." Those goals echo those of the recently formed #PubPriBridge group to which I belong.
In the end, I believe deeply, we need for all students at all schools, public and private, to benefit from the best possible education, and toward that end, we need for us all to pull together and learn from each other.
Written by Bill Ivey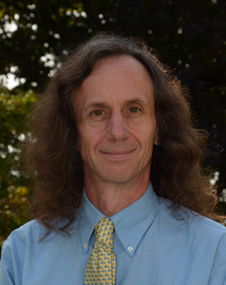 A dedicated member of the faculty, Bill Ivey is the Middle School Dean at Stoneleigh-Burnham School. He teaches Humanities 7 and the Middle and Upper School Rock Bands. Bill is the advisor for MOCA, the middle school student government, and he coordinates and participates in the middle school service program. Among his many hats, Bill also coordinates social media for Stoneleigh-Burnham School.