Last fall, when one of my advisees was given the chance to write about what she liked about this school, she focused on growing up with a bunch of annoying brothers and how great it was to be in the dorm and feeling sisterhood. When shared with other people, the line always draws a laugh, but it can also cause a moment of introspection.
This isn't to say my advisee doesn't love her brothers deeply, of course. When her mom came for Family Weekend, even in occasional moments of exasperation at their unquenchable energy, she was clearly proud of them, and when she came back from winter break, she spent a while in my office showing me pictures and telling me about all they did together.
She and her family have been on my mind nonstop lately, ever since the moment I first heard that the jury in the trial of Michael Dunn had somehow, inexplicably, found him guilty of attempted murder but had been unable to reach a verdict on the actual charge of murder. Now, I'm smart enough to know the difference between what seems obvious and what is provable beyond reasonable doubt in a courtroom. But I still don't get the logic here. He tried to kill people, and should go to jail for that. Moreover, he actually killed someone. But the jury couldn't agree whether or not he should go to jail for that.
Some people say the Florida prosecutor overcharged; even there, my understanding is the jury could have found him guilty of a lesser charge. But they didn't. Jordan Davis is dead, Michael Dunn killed him after initiating the confrontation, the only real justification offered is he became scared, and that is somehow enough to get him off on the charge of murder. In Florida, someone who commits an act of crime on a black person is three times as likely to be acquitted as they would be if the victim was white. And you can't blame just Florida, either - the general principle behind those statistics holds up nationwide.
My advisee, her mom, and her brothers are all black, as of course are others of my students. And the notion that the same thing could happen to their families one day sickens and terrifies me and leaves me feeling helpless. Yet, being white, in the immediate aftermath of the learning the news, I found myself at a loss for what to say and do. Experience told me that some people in my timeline would want white people to shut up and listen while others would be calling on us to speak out. You want to be a good ally, you don't see your way clear to what to do, and it just adds to the feeling of being overwhelmed and sad.
Well, poor, poor, me. José Vilson put it perfectly when he said, "The temporary sadness of understanding white privilege as a white person is nothing compared to the existential melancholy of understanding racial oppression as a person of color."
Often, people who write on situations like this (and they do seem to recur, don't they?) refer to the notion of "other people's kids." The implication is that non-black people feel some sort of distance from the victim because, well, they're not black. Far, far too often, that is the case. But when it's true, it's because people focus in on them being "other". They don't focus on the "people" or, God save us, on the "kids." That's got to change. It's only in understanding our common humanity that we can hope to rebuild our society.
Embracing our common humanity doesn't mean pretending we're all the same, of course. Differences exist, some surface, some deeper down. Embracing our common humanity also means acknowledging, understanding, and embracing those differences. That requires looking honestly not just at our culture but also at ourselves. And furthermore, as Mike Thayer noted in last night's #PubPriBridge Twitter chat, it "[requires] seeing the other in yourself."
And in so doing, finally be able to embrace not only the "people" and the "kids" in "other people's kids" but also the "other."
P.S. While she is not quoted directly, I need to acknowledge and express my thanks for the caring and thoughtful conversations @teachermrw has been holding with me. Her thoughts are deeply infused into this blog.
Written by Bill Ivey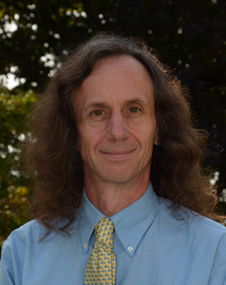 A dedicated member of the faculty, Bill Ivey is the Middle School Dean at Stoneleigh-Burnham School. He teaches Humanities 7 and the Middle and Upper School Rock Bands. Bill is the advisor for MOCA, the middle school student government, and he coordinates and participates in the middle school service program. Among his many hats, Bill also coordinates social media for Stoneleigh-Burnham School.