To enter the toy section of virtually any major store these days, you'd almost think boys and girls were two different species, one of which apparently falls head-over-heels in love with anything pink. Or possibly purple. Yet, whatever sex-based differences may be present at birth and whatever gender-based differences may be acquired from birth on, such extreme gender segregation of toys is a relatively recent phenomenon. In fact, this iconic 1981 Lego ad makes it clear that 33 years ago, girls were perfectly happy to build with traditional Legos, and Lego was willing to advertise that fact.
To be fair, as was noted in an article in the Huffington Post, Judy Lotas, the creative director in charge of Lego's ad campaign, had to fight to have Rachel Giordano (then age four) included. The mother of two daughters, she knew better when others argued that only boys like to build, and successfully stood her ground (further proof, by the way, that we need more women involved in advertising!). Ms. Giordano and other child models were given about an hour to play with Lego sets, and were then photographed holding their own creations. As it happens, those are also her own clothes (blue jeans and blue t-shirt) she wore in off the street. Maybe it's that genuine quality that has helped this ad endure.
In her own article on the original ad and follow-ups, Lori Day references an article by Michele Yulo comparing Lego's update of the 1981 ad to her own reworking. In Lego's update, the girl is wearing blue and holding a Lego model and the caption is "It's as one-of-a-kind as she is." But the text for this ad, for the Lego Friends series, refers only to girls, whereas the original 1981 ad simply refers to children. The issues here go beyond how Lego envisions girls' toys - they are also implicitly excluding boys who might otherwise enjoy Lego Friends. As Ms. Yulo notes, "When we separate girls and boys in this way, we are telling both sexes that girls can't be interested in things like science unless they are color-coded or include things like puppies and cupcakes."
In Ms. Day's article, Ms. Giordano gives her own take on the issue: "Gender segmenting toys interferes with a child's own creative expression. I know that how I played as a girl shaped who I am today. It contributed to me becoming a physician and inspired me to want to help others achieve health and wellness. I co-own two medical centers in Seattle. Doctor kits used to be for all children, but now they are on the boys' aisle. I simply believe that they should be marketed to all children again, and the same with LEGOs and other toys."
This week, our school is celebrating National Engineering Week. As part of the celebration, on Thursday, we are cancelling classes to hold an "Introduce a Girl to Engineering" event. You can bet we are not colour-coding the projects each grade will be carrying out, and you can bet we will do our best to let their own creativity and ideas rise to the surface.
"Gender-segmented toys may double corporate profits, but always seem to result in for-girls versions that are somehow just a little bit less." (Day) As a girls school, we refuse to settle for a little bit less. Indeed, we are doing what we can to undo what has been done to them so far, and to help those who would always have been scientists, mathematicians, and engineers, embrace and pursue that aspect of their own best selves.
P.S. Interested in girl-positive and gender neutral toys and clothing? Entrepreneur Inês Almeida's website Toward the Stars can help.
Written by Bill Ivey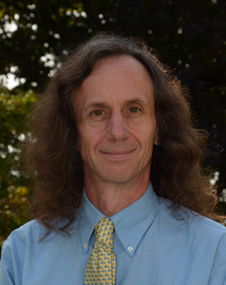 A dedicated member of the faculty, Bill Ivey is the Middle School Dean at Stoneleigh-Burnham School. He teaches Humanities 7 and the Middle and Upper School Rock Bands. Bill is the advisor for MOCA, the middle school student government, and he coordinates and participates in the middle school service program. Among his many hats, Bill also coordinates social media for Stoneleigh-Burnham School.