Whatever you might have thought of the Super Bowl, at least it's a chance for the people of Seattle to celebrate their first championship in pro sports in 35 years, right?
Wrong.
Although you wouldn't know it from reports from ESPN, the Seattle Post-Intelligencer, or a number of other media outlets, this is in fact the third Seattle pro championship since the 1979 SuperSonics won in the NBA. The Seattle Storm of the WNBA won their league in 2004 and 2010.
Of course, the Storm are used to being ignored. I've lost track of how many times I've seen people write about their dream of returning pro basketball to Seattle when, unlike the Sonics who moved to Oklahoma in 2008, the Storm never left. But just because they are used to being ignored doesn't mean they like it.
In fact, Lauren Jackson, one of the all-time WNBA greats, was furious, tweeting "We were good enough then and we are certainly good enough now to be acknowledged." They certainly were. The 2010 team went 28-6 during the regular season, and were undefeated at home through the year and undefeated anywhere during the post-season. WNBA fans of other teams (as I ruefully remember!) were reduced to hoping and praying for their teams all the while shaking their heads in admiration.
With play of that quality, if coverage of women's sports were handled differently, things might be different. In her recent op-ed, Irish track star Derval O'Rourke noted that women receive about 5% of sports coverage, and the focus is still far too often on an athlete's appearance. And those who offer the rationalization that "sex pays" might be interested to know that in her article, O'Rourke also notes that women athletes receive a miniscule 0.5% of sponsorship revenue. A 2012 study at Syracuse "found that American companies rarely employ female athletes as spokespeople, and when they do, they don't do it well." Furthermore, the study raises the question of whether or not sex even pays from the perspective of advertisers, finding that "ads highlighting sex appeal impacted consumers negatively, especially when female consumers compared themselves to the spokesperson. The authors suggested that highlighting the similarities between the endorser and the targeted consumer might be a more effective strategy."
Not to mention, even if sex did pay, would that make it right? Certainly, the sexualization of female athletes not only belittles them but also potentially opens them up to "a barrage of online abuse," as Rachel Oakes-Ash commented in her excellent article on Australian cricket player Ellyse Perry.
Meanwhile, the WNBA is just emerging from a holding pattern. As I was first writing this blog, their Collective Bargaining Agreement had expired, the future of the Los Angeles Sparks was up in the air, and league officials had not yet issued a schedule for the upcoming season (which normally begins in May) nor scheduled a date for the draft (which usually takes place quite soon after March Madness). David Stern, a longtime advocate and supporter of the WNBA, has retired from his position as NBA Commissioner, which added an extra note of uncertainty. However, as I am rewriting this blog, a press conference has been scheduled and it appears that a group including Magic Johnson and an owner of the Los Angeles Dodgers is ready to purchase the Sparks and keep them in LA. This would enable the league to start making their schedule, and is a relief for all involved.
Still, this is one of the premier women's professional leagues in the world, and the longest-running women's professional league in U.S. history. Fourteen years into the 21st century. Although everything seems to have worked out for the best, it does give one pause.
During class on Tuesday, I mentioned National Girls and Women in Sports Day to two of my students, and their eyes lit up and one bounced up and down in her seat. It wasn't long, though, before one of them said, "We need more field hockey coverage on television." and the other said, "Exactly. And lacrosse. You can only find men's lacrosse." There's no question in my mind that we need to build support for and viewership of women's sports, not just for these girls, not even just for girls and women, but really for all of us.
By all means, let's take the time today to celebrate girls and women who enjoy, practice, and excel at sports. And as we anticipate the 2014 Winter Olympics in Sochi, we know there will be plenty of opportunity to celebrate the accomplishments of elite female athletes. The key will be to build on these moments until women's sports are just as integrated into the daily fabric of our collective lives as men's sports.
Written by Bill Ivey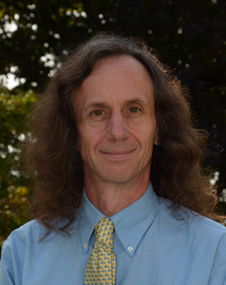 A dedicated member of the faculty, Bill Ivey is the Middle School Dean at Stoneleigh-Burnham School. He teaches Humanities 7 and the Middle and Upper School Rock Bands. Bill is the advisor for MOCA, the middle school student government, and he coordinates and participates in the middle school service program. Among his many hats, Bill also coordinates social media for Stoneleigh-Burnham School.