John Chubb, the President of the National Association of Independent Schools, has written a follow-up to the Prominent Research Gathering held at NAIS on Monday and Tuesday, Jan. 6-7 (and about which I wrote on Jan. 8) on the President's blog. Entitled "Research and Ravenscroft," it takes a look at what other independent schools can learn from Ravenscroft's work and illuminates some of the themes set at the gathering.
Dr. Chubb writes that "The independent school folks we asked to join this meeting are at the forefront of the movement to use data to inform school decision-making." As a long-standing day school (it was founded in 1862), Dr. Chubb notes, Ravenscroft has repeatedly adapted to the changing population of the region, thriving through these continually evolving challenges. So far, so good, although we are (for the moment) a little short on details.
Dr. Chubb continues on to reference Caroline Hoxby, an economics professor at Stanford whose fields of expertise include the economics of education, and Marguerite Roza, director of the Edunomics Lab at Georgetown University and whose specialties include finance and productivity. Dr. Hoxby noted that as the population of people interested in and able to send their children to independent schools diversifies, "We need to appreciate that by virtue of their diverse educational, racial, and ethnic backgrounds, our ability to reach them may need to be much different and more nuanced than has been our custom." (Chubb) Dr. Roza suggested that "If schools directed more of their effort and resources toward having the best teachers in town, they might find that other expenditures made to meet parent and student demand are less necessary." (Chubb)
As someone who works in a school that seeks to promote diversity from a number of perspectives, I find I have mixed feelings about these sentiments. Dr. Hoxby's notion of working hard to ensure we are thoroughly aware of the diverse population of our school and their highly individual needs appeals to me, of course. How better to serve our students? On the other hand, Dr. Roza's suggestion raises serious questions. I have no quarrel, of course, with independent schools seeking skilled and gifted teachers - all schools, all students, in public and private schools alike, deserve this. What worries me is the "other expenditures… are less necessary." part. I'm not sure what this could refer to other than the "extras" such as athletics, a comprehensive arts program, advisory, community service, a wealth of clubs such as Debate and the Literary Society, and more. In point of fact, these kinds of signature programs are fundamentally necessary to our school, and not just because they bring us wonderful students seeking these very opportunities which are far too frequently denied to public schools due to funding cuts and monies diverted to over-testing. Research is quite clear that a holistic program that nurtures the whole child produces better results in all areas as each one reinforces the others. So, were we to shift our resources away from these areas, not only would we conceivably be attracting a less diverse population, but also we would conceivably be doing a poorer job helping each student grow as much as possible in her personal and unique diversity of talents.
Dr. Chubb also refers to another article listing some of the questions raised during the gathering, and they are intriguing. For one example, the group asked "Is the independent school experience driven by what families want? By the structure and nature of schools? By the business community's needs?" There are a wealth of discussions that could be held around any one of these questions. As in the past, Dr. Chubb notes that "Here in this blog and through our social media outlets, we'll be asking you to comment and to share your experiences." It is my fervent hope that a wide range of schools, educators, and families engage in the discussion.
In this light, the conclusion to my cousin Dr. Bruce Baker's reaction to Dr. Chubb's blog may be informative. He writes, "Policymakers and advocates seeking to craft academic value-added metrics for private schools might be wise instead to consider how the individualization and talent development approach of private schools (with access to rich curricular, co-curricular and extra-curricular opportunities so often classified as inefficiencies and undermining narrowly measured value-added) might inform policies and practices in public schooling." Given what I know of research, given my personal experience in an independent school unfettered by NCLB and high-stakes testing run amok, and given my staunch support of the need to advocate for our public schools, I would completely agree.
Written by Bill Ivey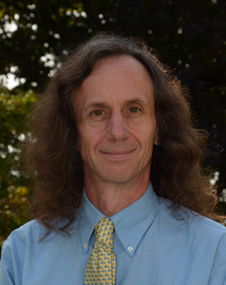 A dedicated member of the faculty, Bill Ivey is the Middle School Dean at Stoneleigh-Burnham School. He teaches Humanities 7 and the Middle and Upper School Rock Bands. Bill is the advisor for MOCA, the middle school student government, and he coordinates and participates in the middle school service program. Among his many hats, Bill also coordinates social media for Stoneleigh-Burnham School.