May my tweets reflect my compassion & if/when they don't may I have enough self-awareness to reign myself back in. #Amen
- Sister Outsider
These days, it seems that making a sincere, genuine, heartfelt apology is becoming something of a lost art. Far too often, the transgressor manages to include the phrase "I'm sorry" without ever accepting any personal responsibility, often including the word "if" to increase the fudge factor. Yet, an apology that reads essentially "I'm sincerely sorry if anyone was offended by my actions despite my obviously good intentions" just doesn't cut it, especially when followed by a long explanation of those good intentions and little to no consideration whatsoever for the genuine hurt and/or anger experienced by other people as a direct consequence of those specific actions.
That was essentially the initial approach taken by singer-songwriter Ani DiFranco when a firestorm of controversy erupted when it was learned that she was hosting a songwriting retreat at Nottoway Plantation Resort in Louisiana. Though it has now been taken down, at the time, the resort's website included this stunningly tone-deaf phrase, ""Ever the astute businessman, Randolph [Nottoway] knew that in order to maintain a willing workforce, it was necessary to provide not only for his slaves' basic needs for housing, food and medicine, but to also offer additional compensation and rewards when their work was especially productive." (Jezebel) That Ms. DiFranco is a champion of social justice and a feminist icon with a long history of supporting LGBT rights made the gaffe even more painful for many people.
Ms. DiFranco's first apology (foreshadowing alert!) was not particularly helpful for, despite announcing the cancellation of the retreat, her decision to then launch into a long essay on racism, slavery, and privilege that managed to reach new heights of whitesplaining such as "i know that the pain of slavery is real and runs very deep and wide. however, in this incident i think is very unfortunate what many have chosen to do with that pain." only added fuel to the fire.
Fortunately, she showed a genuine willingness to really listen, and issued a second, more humble and sincere apology:
everyone,
it has taken me a few days but i have been thinking and feeling very intensely and i would like to say i am sincerely sorry. it is obvious to me now that you were right; all those who said we can't in good conscience go to that place and support it or look past for one moment what it deeply represents. i needed a wake up call and you gave it to me. it was a great oversight on my part to not request a change of venue immediately from the promoter. you tried to tell me about that oversight and i wasn't available to you. i'm sorry for that too. know that i am digging deeper.
-ani
In a similar vein, Grant Wiggins, a true giant among educators, found himself in hot water over a blog entry he wrote advocating a greater mixing of teachers and students in schools, including sharing cafeterias and bathrooms, toward the end of promoting a greater sense of understanding and unity and developing a genuine sense of student voice - by comparing current practices to apartheid. In this case, he reacted within 24 hours by issuing an honest, sincere, and heartfelt apology, where he stated in part "I intended no disrespect in any way to freedom fighters and to those who overthrew apartheid. No trivialization was intended at all. I have always been against all apartheid, and personally, as a child, spoke up about separate water fountains in Washington DC. / However, it is clear from some of the angry comments directed my way that I was insensitive or at least unthinking about using such a term to make a point. I am sorry for the anger and upset I have caused to anyone offended. My goal, indeed, was to generate thought and discussion – as always – and so for those who were properly angered I clearly failed on two counts. I apologize for my thoughtless choice of language." (Wiggins) Then, at the request of at least one reader, he rewrote the original blog. Notice that he took responsibility for his actions, affirmed the strong principles in which he believes, acknowledged without judging the reactions he provoked, and apologized.
When making such an apology, of course, no one has the right to expect to be forgiven, though one may certainly ask and hope for forgiveness. Melissa Harris-Perry gets this, as when her show included a segment joking about Mitt Romney's grandson Kieran and she later realized how inappropriate this was, she wrote in a series of tweets under the hashtag #MHPapology: "I am sorry. Without reservation or qualification. I apologize to the Romney family. I work by guiding principle that those who offend to not have the right to tell those they hurt that they r wrong for hurting. As black child born into large white Mormon family I feel familiarity w/Romney family pic & never meant to suggest otherwise. I apologize to all families built on loving transracial adoptions who feel I degraded their lives or choices." (Harris-Perry, quoted in Adams). She also made an on-air apology. Mitt Romney, when asked to comment on the incident by Chris Wallace on "Fox News Sunday," responded with great class, "Look, I've made plenty of mistakes myself. They've apologized for this. You know, I think we can go on from there. (...) I think it's a heartfelt apology. I think for that reason, we hold no ill will whatsoever." (Romney, quoted in Darcy)
Of course, best of all is not to get yourself in that kind of situation in the first place, keeping compassion and respect always foremost in your mind. But if - when - you slip up, second best is to listen carefully no matter how painful, acknowledge what has happened, keep listening, take responsibility, and do some more listening.
Our school's mission challenges each student, and thus each member of our community, to discover our own best selves. Sometimes, that road is pure pleasure. Sometimes, it is deeply painful. But if we truly desire authenticity, we need to follow that road wherever it takes us.
Written by Bill Ivey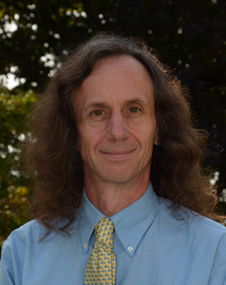 A dedicated member of the faculty, Bill Ivey is the Middle School Dean at Stoneleigh-Burnham School. He teaches Humanities 7 and the Middle and Upper School Rock Bands. Bill is the advisor for MOCA, the middle school student government, and he coordinates and participates in the middle school service program. Among his many hats, Bill also coordinates social media for Stoneleigh-Burnham School.