What do I need this morning, I asked myself as I surveyed the choices at Shelburne Falls Coffee Roasters. Should I engender zest and alacrity? That would be First Light. Invite goodwill? Hazelnut. Inspire deep reflection? French Vanilla. In the end, I chose to rouse boldness and courage, and pressed the top of the air pot to fill my cup with French Roast.
I ran-shuffled my way back to my car through the coldest morning of the year, trying to avoid being touched by clothing that had chilled instantly, and relaxed as the heater began to warm me from the outside in and the coffee from the inside out. As I drove on to school, I pondered my need for boldness and courage. To do what exactly? The kids were on vacation, and my only required tasks for day (my progress reports having already been entered) were to read through and edit my advisees' progress reports and then make any necessary changes to my own. So…
Yesterday on Twitter, I had a brief interchange with Rafranz Davis, and Christina Quattrocchi, both educators advocating for social justice. Ms. Quattrocchi began the conversation by asking, "What role does power and privilege play in keeping teachers on a lower professional rung?" We went on to discuss the underlying roles of gender and race, and Ms. Davis noted the need for "More conversations...more often with actions to follow," adding "Change requires action." I responded, "And it's in moving from discussions to actions that I find myself seeking - not the destination, but the path."
Educational discourse these days, as is true of political discourse in general, is far too often fraught with peril. There is a lot of shouting, not as much listening, and even less genuine effort to find common ground. I see references to "straw-man arguments" with increasing frequency, perhaps because I feel like I am seeing actual straw-man arguments increasing frequency. One example would be a Sacramento Bee article supporting John Deasy and Jonathan Raymond, two embattled superintendents in California schools: "They have refused to accept the popular premise that poor kids can't learn and that pushing for systemic change is pointless because poverty is insurmountable." Where exactly do they find this premise? Not by any means from the vast majority of educators I know. But you see it over and over in the media, to the point where even people I consider to be well-informed educators have come to believe it. The editorial continues on to conclude, "Pro-student leaders – despite their obvious commitment to students and despite their demonstrated successes – will face implacable opposition from groups who care more about protecting their entrenched power and the interests of adults than fighting for the rights of students." Despite the fact that the much of the opposition to the policies that I have encountered comes from people who are also fighting for the rights of students, according to their own differing beliefs, many of which (I hasten to add) are rooted in research and experience.
I'll concede that there are teachers out there who are far too willing to lower their expectations of kids based on race, class, or gender, and I'll happily join forces with anyone working to fight that attitude, take kids seriously, and do all we can to help every single student in the country become both well educated and their own best self. But I refuse to allow anyone whose beliefs and proposed methods conflict with those for which I and others are advocating to judge us based on a group of outliers with whom we don't even agree.
José Vilson argues convincingly, simply by his way of being and also directly, that (quoting his colleague Michael Doyle), "Searching for 'the middle' is pointless - search for truth and let it fall where it will," and that we need to search for nuance in the process. Sometimes, that may mean being bold enough to stand up to the shouters and refuse to allow our beliefs to be mischaracterized. And sometimes, often, it may mean having the courage to honestly monitor our own thinking and ensure we are not falling into the same logical traps of which we are accusing other people.
And in modeling that boldness and courage, we might even invite good will, inspire deep reflection, and engender zest and alacrity. And thus help move from conversations to action.
Written by Bill Ivey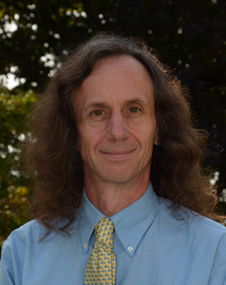 A dedicated member of the faculty, Bill Ivey is the Middle School Dean at Stoneleigh-Burnham School. He teaches Humanities 7 and the Middle and Upper School Rock Bands. Bill is the advisor for MOCA, the middle school student government, and he coordinates and participates in the middle school service program. Among his many hats, Bill also coordinates social media for Stoneleigh-Burnham School.