The first voice you hear on the trailer for the Dark Girls documentary is a young woman saying, "I can remember being in the bathtub asking my mom to put bleach in the water so that my skin would be lighter and so that I could escape the feelings that I had about not being as beautiful, as acceptable, as lovable." She never completes the comparison. She doesn't have to.
The movie's website asks "Has anything really changed since the days of American slavery when dark-skinned Blacks were made to suffer even greater indignities than their lighter skinned counterparts?" and by way of response, states "Ask today's dark Black woman." Of the women's interviews, co-producer D. Channsin Berry noted, "These ladies broke it down to the degree that dark-skinned 'sistas' with 'good' hair vs. dark-skinned women with 'kinky' hair were given edges when it came time for coveted promotions."
Apparently, hair matters deeply to many people. Recently, 12-year-old Vanessa Van Dyke, who is black, was threatened with expulsion from her school because her natural hair style did not meet the dress code. While the school has since rescinded their mandate that she straighten or cut her hair, they are continuing to insist that she "style her hair within the guidelines according to the school handbook."
And in South Africa, under the regime of apartheid, hair was a major factor in classifying the race of a specific person, via the so-called "pencil test." Authorities would place a pencil in the hair of a given person whose race was in doubt. If it fell out, that person was classified as white; if it remained, that person was classified as coloured. Black people could use a variation of the pencil test to request reclassification: if the pencil fell out of their hair when they shook their heads, they would be reclassified as coloured; if it remained, no change would occur.
As I write this, the world is mourning the death of Nelson Mandela, who won the 1994 Nobel Peace Prize for his efforts to dismantle apartheid. That same year, he was elected as South Africa's first Black president. Along with his inspirational work as an anti-racist, he also championed gender equity, once stating, "Freedom cannot be achieved unless women have been emancipated from all forms of oppression," (tweet from @MikePrysner) and today South Africa is ranked eighth in world in terms of the percentage of women in government, with 42.3% in the lower house and 32.1% in the upper house.
Nelson Mandela wrote in his autobiography: "No one is born hating another person because of the color of his skin, or his background, or his religion. People must learn to hate, and if they can learn to hate, they can be taught to love, for love comes more naturally to the human heart than its opposite." On Friday night, the Students of Colour affinity group will be showing Dark Girls and holding a discussion. Hopefully, it will be a start to more conversation for, as Mr. Berry concluded, "The skin issue is a discussion we all need to have once and for all…so we can eradicate it."
Written by Bill Ivey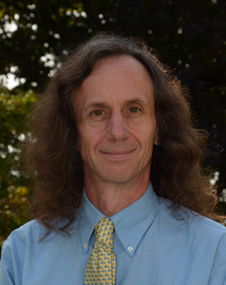 A dedicated member of the faculty, Bill Ivey is the Middle School Dean at Stoneleigh-Burnham School. He teaches Humanities 7 and the Middle and Upper School Rock Bands. Bill is the advisor for MOCA, the middle school student government, and he coordinates and participates in the middle school service program. Among his many hats, Bill also coordinates social media for Stoneleigh-Burnham School.