Some years ago, the life of a compelling hero from World War II whose work saved the lives of many Jewish people was commemorated in a deeply moving movie. I'm talking, of course, about Irena Sendler, who after smuggling over 2500 children out of the city of Warsaw, was eventually caught by the Gestapo, beaten, tortured, and sentenced to death - though she did survive, and lived to the age of 98. (Finlay)
What? You thought I was talking about Oskar Schindler and Stephen Spielberg's award-winning movie "Schindler's List"? "Irena who?" you may be asking. If so, you may be forgiven. Until recently, very few people had even heard of the play "Life in a Jar," named for Ms. Sendler's method of keeping track of the names of the children whose lives she saved, and to date there still have been just 315 presentations of the work. By no means am I putting down Mr. Schindler, who himself rescued over 1000 Jews, and Mr. Spielberg, who brought the story to the forefront of public awareness in a way that keeps us thinking about the implications of that time. But history is a mix of stories that survive, stories that get modified, and stories that get lost, and it's important for multiple reasons that stories involving women not get lost.
Nancy Wake is another such woman. John Litchfield, in a tribute to her upon her death, wrote, "Ms. Wake, who has died in London just before her 99th birthday, was a New Zealander brought up in Australia. She became a nurse, a journalist who interviewed Adolf Hitler, a wealthy French socialite, a British agent and a French resistance leader. She led 7,000 guerrilla fighters in battles against the Nazis in the northern Auvergne, just before the D-Day landings in 1944. On one occasion, she strangled an SS sentry with her bare hands. On another, she cycled 500 miles to replace lost codes. In June 1944, she led her fighters in an attack on the Gestapo headquarters at Montluçon in central France."(Litchfield, quoted by Finlay) Yet, when they went to make a movie about her life, they worked in a scene where she was frying eggs for her troops prior to a mission. In her words, "For goodness' sake, did the Allies parachute me into France to fry eggs and bacon for the men? There wasn't an egg to be had for love nor money. Even if there had been why would I be frying it? I had men to do that sort of thing." (Wake, quoted by Finlay)
Though the history of women in the U.S. military dates back at least to Deborah Sampson, famous for having disguised herself as a man in order to fight in the Revolutionary War, it's only recently that we have begun referring routinely to "our sons and daughters, brave men and women..." when speaking and writing about the military. It is a touchy subject for some, as we tend to think of women as caring and nurturing, as many of course are, and the image of women as warriors flies smack in the face of that ideal. But then, the image of a mother bear charging anyone who threatens her cubs is also in the forefront of many of our minds, and my Uncle Keith as well, one of the kindest and gentlest souls I know, served 20 years in the U.S. Navy, prepared to do whatever might have been needed to protect his wife and family, and the rest of us.
There are as many ways to serve our country as there are citizens; we each find our own path. Today is the day we honour those whose path to service included time in the military, both those who survive and those who did not. We honour them, men, women, and the still-hidden people of other genders. And in so honouring them, we promise to keep the stories alive, all of them.
Afterword
Veterans Day was originally known as Armistice Day, as the agreement to end World War I was signed on November 11, 1918, 95 years ago today. At 11:00 that day - the 11th day of the eleventh month - bells tolled in towns throughout Europe to celebrate the end of "the War to End All Wars" and to mourn the dead. Today, then, at 11:00, I invite you all to participate in a moment of silence to honor all those who have served through the years - and to reaffirm the promise of peace.
Written by Bill Ivey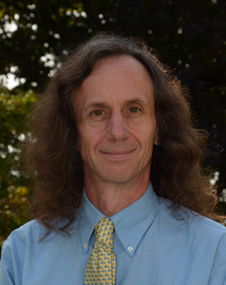 A dedicated member of the faculty, Bill Ivey is the Middle School Dean at Stoneleigh-Burnham School. He teaches Humanities 7 and the Middle and Upper School Rock Bands. Bill is the advisor for MOCA, the middle school student government, and he coordinates and participates in the middle school service program. Among his many hats, Bill also coordinates social media for Stoneleigh-Burnham School.