Seven middle school students have been volunteering at the Food Bank this term, and coordinator Jared Shuford thought it might be fun for the girls to spend some time at Community Action in Greenfield and see one of the sites that profits from their work and that also helps local youth. Two weeks ago, Sophie and Julia assembled and baked a quiche for the group meeting that evening and also did some raking. Allen Fowler, the parent of one of my once-and-always advisees (now a 9th grader), happens to work there, and later on we would talk about the possibility of Stoneleigh-Burnham students helping Community Action set up for this year's Transgender Day Of Remembrance ("TDOR") vigil on November 20. I quickly realized that, because of our alternative schedule during the last week of Fall Trimester, the TDOR work would need to happen at the same time as Dakin volunteering, and I obviously couldn't be at two places at once. Fortunately, Karen Suchenski, as she does time and time again, stepped up to help out.
One week later, Amanda, Lucrecia, Renee, Valeria and I showed up at Community Action ready for whatever might need to be done. There was a moment of confusion, as the main contact for the afternoon was off site and had not left a list of tasks for us. But Kat, who works with their youth group TREE (Trans* Rights, Education, and Empowerment), kindly rearranged her schedule so she could work with us, and helped set us up to cut out brightly coloured leaves to decorate a tree that would serve as as centerpiece for - as it happened - the group's upcoming TDOR vigil. This year, Kat explained, it was going to be particularly difficult as a member of the group had died during the previous year, and they had engaged therapists and counselors to be present for the occasion. A stunningly depressing 41% of transgender people attempt suicide at some point in time in their life, vs. 1.6% for the general population, and I would later find out this had been the fate of the Community Action youth.
On Monday evening, Sasha Fleischman, an agender teenager who attends Berkeley High School in California, had the misfortune to fall asleep on a public bus. Another teenager, for reasons which have yet to emerge, though the police are investigating the possibility of a hate crime, set Sasha's skirt on fire with a lighter. Sasha awakened and began trying, unsuccessfully, to put the fire out. Fortunately, a pair of bystanders on the bus stamped out the flames. Currently, Sasha is in stable condition with severely burned legs, and is awaiting massive skin grafting that will necessitate a long recovery period (Huffington Post, Los Angeles Times).
As I think about what transgender people go through in this country, the untimely death of the Community Action youth, the unprovoked and sick attack on Sasha, I close my eyes again and again and just hold my head in my hands. Depressing as it will be, I find myself moved to do something more about it and attend the Transgender Day of Remembrance this year in Northampton. As a gender activist, I have worn and will continue to wear nail polish and/or skirts to promote the breaking down of gender stereotypes and the stretching of the gender binary, and in support of various causes. I do indeed plan to be wearing a skirt for the occasion in honor of Sasha.
I will have little to fear, as Northampton is one of the safest towns in the country for LGBT people and those who may be perceived to be LGBT. Stoneleigh-Burnham, like Northampton and indeed much of the Pioneer Valley, is an oasis where people can and do expect to be treated with respect and dignity as they become their own best self. But the list of the memorialized, and the level of anger revealed in their manner of death (including a 16-year-old who was beaten, stabbed, and then run over by a car), shows how very far we have to go. A lot of minds have to change, which will take a lot of effort and a lot of time.
How much will we have accomplished by next year at this time? No more than we set out to. Granted, possibly less. But certainly not one bit more.
Written by Bill Ivey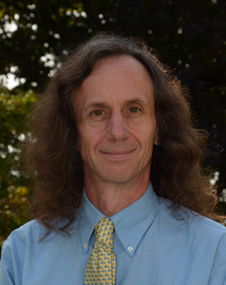 A dedicated member of the faculty, Bill Ivey is the Middle School Dean at Stoneleigh-Burnham School. He teaches Humanities 7 and the Middle and Upper School Rock Bands. Bill is the advisor for MOCA, the middle school student government, and he coordinates and participates in the middle school service program. Among his many hats, Bill also coordinates social media for Stoneleigh-Burnham School.