"Education is a power for women."
- Malala Yousafzai
"This question is hard!" a student good-naturedly pointed out to me. "You always ask such broad questions." "Of course it's hard," I said. "I want you all to think, to think deeply, to - how do I put this? - learn things." I gave her my "Call me crazy" shrug and she turned back to her discussion partner to figure out "What is a girl?"
As we were discussing everyone's answers to the question, Mia asked, "What is 'feminine?'" Everyone laughed, and several students jumped to try to look it up on their iPads. "Nope," I said, halting them. "Dictionaries don't always tell the whole story. It's a really important question, and we'll come back to it when we've finished with the main line of thought in the discussion." About five minutes later, I wrote "Traditional ideas of feminine" and "Our ideas of feminine" on two panels of the white board. Olivia transcribed the students' thoughts on traditional ideas, and Siobhan transcribed the girls' original thoughts. Traditional ideas included "how to be proper," "stay-at-home wife," "long hair" and "meek and obedient," among others. Asked to determine what threads ran through these ideas, the students came up with "keep contained," "be ruled over," "ideal (not reality)," "how you look," "no voice," and "housewife (specific role)." They noted that with every single trait listed, outside forces were trying to control and judge women.
Their ideas on 'feminine" could not have contrasted more: powerful, strong, confident, being who you are, persistent, independent, awesome, rising… The connecting threads between these ideas which the students identified included positive, actions, having a voice, empowerment, breaking ties/breaking chains/freeing. With every single trait listed, they noted, girls and women were in control of their identities and their lives.
We held this discussion on Wednesday, October 9, coincidentally one year to the day after Malala Yousafzai was shot by the Taliban on her way to school for having advocated for girls' education. Also on the anniversary of the shooting, the Taliban renewed threats to kill her if she continues to remain outspoken on the policies and practices in Pakistan. Yet, Malala, frequently seen as one of the leading candidates for this year's Nobel Peace Prize (which would make her, at 16, the youngest recipient ever), remains firm in her convictions: "I will be a politician in my future," she said. "I want to change the future of my country, and I want to make education compulsory." (Craig and Mehsud)
So as we celebrate the International Day of the Girl on October 11, reflecting on Malala's courageous example of my students' feminine ideal, I leave you with her words when Jon Stewart asked her if she had been afraid the Taliban would target her:
I started thinking about it, and I started thinking the Talib would come and he would just kill me. But then I said, if he comes, what would you do, Malala? Then I would reply to myself, Malala, just take a shoe and hit him. But then I said, if you hit a Talib with your shoe, then there would be no difference between you and the Talib. You must not treat others with cruelty and that much harshly. You must fight others but through peace, and through dialogue, and through education.
*****
For those interested in learning more, Malala has released her memoir, I Am Malala: The Girl Who Stood Up For Education and Was Shot by the Taliban.
Written by Bill Ivey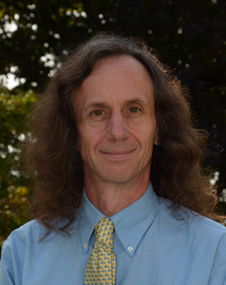 A dedicated member of the faculty, Bill Ivey is the Middle School Dean at Stoneleigh-Burnham School. He teaches Humanities 7 and the Middle and Upper School Rock Bands. Bill is the advisor for MOCA, the middle school student government, and he coordinates and participates in the middle school service program. Among his many hats, Bill also coordinates social media for Stoneleigh-Burnham School.