I was arriving a little later for school than I usually do, but I was nonetheless pretty sure it wasn't typical for a large group of students to be walking down the driveway. Maybe something special was going on at the barn? Or perhaps a science class was doing a lab by the pond? Suddenly, it hit me - it was our very first group of IB diploma candidates, walking down to Sally and Hank's house to take the first-ever IB exam in our school's history. I smiled and waved encouragingly, trying to make eye contact with as many students as possible, and wondered to myself at how so many truly significant moments appear so normal at the same time.
Two days later, I was taking my first turn invigilating an exam (it's worth noting that, like many people in our school, I didn't even know the verb "invigilate" until this May). Whether I was projecting my own nervousness onto the students, remembering recent Upper School Rock Band rehearsals when diploma candidates were processing their feelings of apprehension since they were the first-ever students at our school to take the tests, or accurately observing how the students in front of me felt, it seemed there was a tentativeness to the room, a sense that one was doing one's best without knowing for sure if that best would actually be good enough. Though invigilation, as I later commented to our Academic Dean Alex Bogel, is barely more interesting than watching paint dry (his response: "Oh, it's brutal."), the fact that I cared so much about the students and wanted the best for them got me through. I'm sure Alex had a similar experience.
Four days ago as I write this (on Thursday, May 16), I took my second turn at invigilation, a Spanish exam. This time was totally different. For one thing, I was starting an exam rather than going through the multiple procedures required at the end of an exam as I had the previous time. But far more important, these students were pumped. "Let's do this thing!" yelled one student, raising her fist as others added, "Yeah!" "We're fluent!" It seemed clear that after several weeks of taking exams, the students were well settled into the process. However tentative and nervous they were at the start, and whatever nerves still remained deep down, they appeared to have acquired additional confidence in themselves, enough additional confidence to not only feel it but also to express it.
I'm sure when the results come in, whether by envelope or email, some of the candidates will pause briefly and close their eyes, perhaps turning their face up to the heavens, before opening the message and finding out exactly how they did. And I suspect some of the teachers will share their nervousness. But whatever those results, right now, it's clear that we all have done our jobs well. These students think clearly and deeply, can draw on extensive knowledge banks, and are able to make sophisticated connections. They have reason to be proud of themselves, as we are of them.
Just three more days of testing to go. And then...
Written by Bill Ivey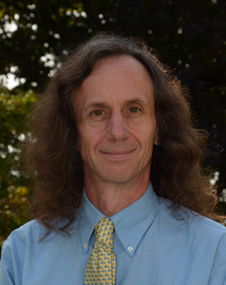 A dedicated member of the faculty, Bill Ivey is the Middle School Dean at Stoneleigh-Burnham School. He teaches Humanities 7 and the Middle and Upper School Rock Bands. Bill is the advisor for MOCA, the middle school student government, and he coordinates and participates in the middle school service program. Among his many hats, Bill also coordinates social media for Stoneleigh-Burnham School.