As many of you may know, and to no one's surprise who follows women's basketball, Brittney Griner, a 6'8" Senior from Baylor, was the first player to be chosen in the 2013 WNBA draft and will play for the Phoenix Mercury. With only three rounds and only 12 teams drafting, very few players are invited to attend in person, but of course Ms. Griner was there, all smiles, in a white tuxedo.
Two days later, during the course of an interview with "Sports Illustrated," Ms. Griner was asked why she felt sexuality was no big deal in women's sports. She responded, "I really couldn't give an answer on why that's so different. Being one that's out, it's just being who you are." Asked if making the decision to come out had been difficult, she said, "It really wasn't too difficult, I wouldn't say I was hiding or anything like that. I've always been open about who I am and my sexuality. So, it wasn't hard at all." Though the interview received a fair amount of attention on social media, it received attention more for the low-key "no big deal" feeling to the moment than for the news itself. As Wesley Morris said in his article "Brittney Griner and the Quiet Queering of Professional Sports," "Maybe it was amazing for its utter whateverness."
Mr. Morris continued to point out that Ms. Griner had painted her fingernails "a shade of orange that might have been awkward had she been picked up by, say, the Atlanta Dream instead of the Mercury." To him, the combination of the nail polish and the tux emphasized that Ms. Griner was not playing dress-up but was simply expressing who she is. In his eyes, this is simply the confirmation of a quiet revolution, what he calls "the small but increasing genderlessness in professional sports." He continues to affirm that "This younger generation of gay athletes — accustomed to degrees of cultural, social, and legal inclusion — better knows the relative personal normalcy of being gay than the crisis and melodrama of telling the world you've been living a lie. More and more straight ones have gay friends, classmates, cousins, siblings, and parents."
The discussion may get a bit tricky when you consider that sexuality and gender aren't the same thing, though of course, for most people, they are related. And of course, fashion is only significant to the extent that a person deliberately chooses their appearance to reflect their true authentic selves. But Mr. Morris's fundamental hypothesis - that while we might have been expecting the closet to be smashed open in men's sports, perhaps the revolution may have already been quietly going on for a while as shown by a certain breaking of gender-based fashion rules - is intriguing. Certainly, if the world of men's professional sports can embrace gay people wholly and unequivocally, that has the potential to create a major shift in public opinion - one which has also, it must be acknowledged, already been taking place slowly but surely for some time.
And maybe women's sports are indeed showing the way.
The Humanities 7 class, at one point last Fall, was considering holding a "Come as you are" day. They abandoned the idea for two principal reasons. One, that several people were concerned it might not be taken seriously and become just another excuse to wear sweatpants. Two, that several people were confused as to why anyone wouldn't "come as you are" in the first place. Their honesty and self-confidence were both refreshing. For Brittney Griner, too, it seems, every day is a "Come as you are" day. Maybe those orange fingernails are helping close the lid on homophobia. Maybe transphobia will meet the same fate soon after.
And maybe my students and their generation will help nail the lid shut.
Once and for all.
Written by Bill Ivey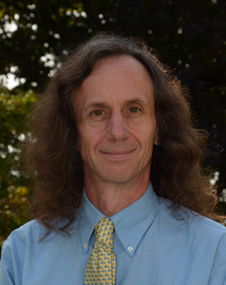 A dedicated member of the faculty, Bill Ivey is the Middle School Dean at Stoneleigh-Burnham School. He teaches Humanities 7 and the Middle and Upper School Rock Bands. Bill is the advisor for MOCA, the middle school student government, and he coordinates and participates in the middle school service program. Among his many hats, Bill also coordinates social media for Stoneleigh-Burnham School.