You could say I was frustrated. On the way home from Virginia on Sunday, April 7, at a gas station near Scranton, I had downloaded first the CBS Sports app and then the ESPN Sports app, but was unable to tune in to the UConn – Notre Dame game. Baseball, NBA, and discussions about baseball and the NBA – and men's college basketball – abounded across my virtual dial. However, nowhere could I find a live broadcast of the women's Division-I basketball semi-final game even though it featured one of the premier rivalries in sports.
Shaking my head, I sent out a general tweet asking my friends to keep me informed of the half-time and final scores, started up my car, and got back on the road. Jeremy Deason, our former Athletic Director, and Susie Highley, a middle school teacher friend from Indiana, would both oblige, updating me every 10 basketball minutes or so. I knew Liz Feeley, our Director of Development and a former Notre Dame coach, had been nervous with excitement and anticipation all day, and I decided if only one of us was to be able to experience the game firsthand, it should be her. She must have been experiencing her own frustration, though, since Notre Dame ended up falling to UConn by nearly 20 points, a highly atypical margin from two teams who had produced a one-point game, a triple-overtime game, and a two-point game over the course of the season (all three games going to Notre Dame).
And so it was that Tuesday night, April 9, I was sitting with my legs stretched out on the couch, my computer balanced on my lap as I worked on my preps, my cat scrunched between my legs with her chin on my ankles, my lucky Connecticut Sun cap on my head, watching the pre-game show with an edge of excitement and anticipation. They were profiling Louisville's star point guard Shoni Schimmel, and in my haze of trying to think what might be a fun activity for my French 2 class to learn the new imparfait tense, I heard one announcer mention that at age six, she was playing with boys. I looked up half-curious, half-perturbed, to see where they would go with this inane insight. Luckily, they dropped that line of thought quickly and focused on her career and her accomplishments. But the moment left me thinking.
Recently, there was a bit of controversy over a statement by Mark Cuban that he would consider drafting Brittney Griner, the 6'8" Baylor senior who has dominated the game from her freshman year, for his NBA team the Mavericks. Part of the controversy, of course, was whether she was genuinely good enough to play in the NBA. But another part of the controversy was whether or not she should even try. Some people felt she should go for it, making the point that there are women good enough to play with the guys. Others felt she should go for it, making the point that one should follow one's opportunities wherever they lead. Still others felt she should stick to the WNBA, a lifelong dream of hers and one of the premier women's leagues in the world, adding the cachet that a player of her quality can bring even to a well-established league with many stars.
Pat Summitt, the retired coach of the women's basketball team at the University of Tennessee, accumulated 1098 victories during her career, more than any other Division-I basketball coach. From time to time, the question would come up: Could she coach men? The general consensus was divided between two opinions – one the one hand, people believing that of course she could coach men, and on the other hand, people wondering what the heck kind of question is that anyway?! Because after all, she is the winningest coach in history. She loved her job, she loved her players, and she was proud of what they accomplished. She has nothing to prove. And besides, the question suggests that coaching men is tougher and/or somehow more important than coaching women. Granted, the men's game is awash in much more money than the women's game, and coaches (and, at the professional level, players) make much more on the men's side. But that's just money and has nothing to do with actual importance.
That said, as women's basketball gains in respect and in financial resources, more and more men are drawn to coaching women, and the percentage of women coaches has fallen even as no woman to my knowledge has yet coached a men's team at the Division-I college or professional level. That is a disparity worth noting – and worth correcting.
Recently, browsing through a Barnes and Noble bookstore, I picked up Pat Summitt's autobiography, Sum it Up: A Thousand and Ninety-Eight Victories, a Couple of Irrelevant Losses, and a Life in Perspective. In it, she describes a moment when she was doing a question-and-answer session and one person asked her "How do you coach women?" She fixed him with her Gaze and responded with perhaps a tinge of scorn, "You don't coach women, you coach basketball."
I remember taking my son and my nephew to their first WNBA game, the Connecticut Sun vs. the Phoenix Mercury right after Phoenix had taken UConn alumna Diana Taurasi in the draft. I can still picture the moment. Standing right in front of us, Taurasi caught a pass and redirected the ball toward a teammate in one impossibly quick flick of her fingertips. My nephew turned to me and excitedly asked, "Who is that?" (My son already knew.)
Good basketball is indeed good basketball, whoever plays it and whoever coaches it, and anyone I know who has truly given the women's game a chance has enjoyed it. Yet, for most fans, and apparently for most pro team owners and college presidents (who hire coaches), gender still matters. That Shoni Schimel played with boys at age six should be entirely beside the point. Whether or not Pat Summitt could have coached men should be entirely beside the point. Whether or not Brittney Griner could play in the NBA should be entirely beside the point. Someday, maybe that will be true. Maybe then, CBS Sports and ESPN will see the wisdom of giving women's sports equal weight.
And maybe then, cars passing me on the highway near Scranton will be able to hear me yelling every time UConn scores.
**********
P.S. For those who don't already know and who may be curious, UConn did win the championship, beating Louisville 93-60. This tied coach Geno Auriemma with Pat Summitt for eight championships, the record in women's ball and two behind overall NCAA Division-I record holder John Wooden.
P.P.S. For those who may be interested, here is a link to the Pat Summitt Foundation which raises money to fight Alzheimer's Disease.
Written by Bill Ivey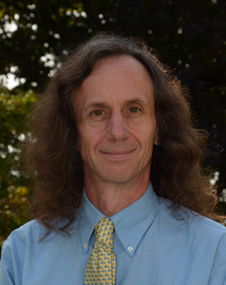 A dedicated member of the faculty, Bill Ivey is the Middle School Dean at Stoneleigh-Burnham School. He teaches Humanities 7 and the Middle and Upper School Rock Bands. Bill is the advisor for MOCA, the middle school student government, and he coordinates and participates in the middle school service program. Among his many hats, Bill also coordinates social media for Stoneleigh-Burnham School.