(title taken from the title of Stevie Wonder's masterwork album, released in 1976)
There's a new maturity in the Rock Bands, and I'm not the only one to have noticed. This year, we are performing more than we have in ages, and the pressure of nonstop shows seems to be helping us trust each other to work to get our parts right, listen closely and work together in rehearsal, and use the adrenaline that comes with performing to bring out our best. Preparing for this most recent concert was especially challenging as a number of group members were also involved in the winter play and so had to miss two weeks of rehearsals shortly before our own performance. But that circumstance has given me several moments I'll remember through the end of my career and beyond.
Charlotte, on her first rehearsal of the Beatles song "Hold Me Tight" less than two weeks before the performance, relaxing into the song and dancing along. Mailande, a few days later joining that same group, leaning in to the bridge and focusing on getting every single note precisely in tune. Ellie, finding out she was not only playing piano on "You Give Love a Bad Name" but also had a solo, quietly digging in, sight-reading what she could, learning the flow of the song when she got to the parts she would have to practice, calling me over as needed to talk her through the part so she could learn it for our next rehearsal. And Kate, again with "Hold Me Tight," taking on possibly the hardest bass part anyone has attempted in the 16 years I've been teaching the group, insisting not on perfection every single time but perfection at least once before the performance, smiling on her way out of rehearsal one night as I said, "Awesome job, Kate. It sounds gorgeous." And these are just four examples. Every single person in the groups had at least one moment that made me think, "I am so lucky to work with these kids."
During the performance, with all four groups, there was no hesitation in taking the stage, no last minute nervous questions before we got set. They sailed through the songs with confidence, and left the stage not with the half-stunned feeling of "Hey, we did it!" of earlier performances but rather with a sense of quiet accomplishment. The audience noticed, too. Along with the usual warm thanks and congratulations, one of the parents came up to me and observed, "They're really coming together."
Music, and the arts in general, bring so much to kids' lives. Yet music is disappearing from public schools, forced out by the focus on testing, on meeting rigorous standards, on (if you're a teacher) keeping your job and on (if you have any job in K-12 education) keeping your school open in the first place. This makes it all the more mystifying when a famous musician lends his name to the corporatist reform movement. In his piece "John Legend and the Well-Meaning Corporatists," José Vilson writes, "Sadly, John's legend in education will show a man who supports kids using pencils to bubble in scan-ready sheets rather than notes for the keys to their own lives." (Vilson)
"Notes for the keys to their own lives." That's exactly what I want for all my students. It's what all good teachers want for all their students. So, while I am appreciative of my good fortune in being able to teach music in my own special world, I feel I owe it to the larger world of education to advocate for the arts. The benefits of the arts should be clear. Even research – which would technically be included in the mass of data with which so many corporatist reformers are in love – shows those benefits. These kids are developing and using their voices. So must I. So must we all.
Written by Bill Ivey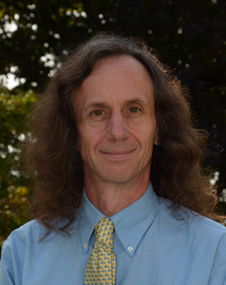 A dedicated member of the faculty, Bill Ivey is the Middle School Dean at Stoneleigh-Burnham School. He teaches Humanities 7 and the Middle and Upper School Rock Bands. Bill is the advisor for MOCA, the middle school student government, and he coordinates and participates in the middle school service program. Among his many hats, Bill also coordinates social media for Stoneleigh-Burnham School.