Rachel Simmons, the author of the ground-breaking Odd Girl Out and best-selling Curse of the Good Girl, has just co-authored along with Kate Farrar an article in the Huffington Post entitled "The Confidence Gap on Campus: Why College Women Need to Lean In." Many readers will recognize the reference to Sheryl Sandberg's brand new book Lean In: Women, Work, and the Will to Lead. In the book, Ms. Sandberg argues among other things that women need to work to overcome "the stereotypes we internalize that hold us back," (Sandberg, quoted in Adams) and "own their own ambition." (Simmons and Farrar)
After presenting undeniable evidence that college women are not getting the leadership positions they have earned and deserve in as great a proportion as college men, Simmons and Farrar ask the women themselves what they need. Their answer? "Provide us the skills, supports and mentoring to build confidence to take risks and test our leadership on campus. College women want to be aware of and prepared for the barriers both on campus and as they enter the workplace." (Simmons and Farrar) This sentiment echoes those expressed by many members of my 8th grade Life Skills class, namely that they are finding their voices, and they know they are being heard in our school. They want us to help them ensure they will be able to make their voices heard out in the world.
So both ensuring there is awareness of the inequity in the world and preparing girls and women to self-advocate is part of the solution. But we can't place the entire weight of reform on women's shoulders. True, only women can learn to self-advocate, and they must do so. At the same time, men and people of other genders need to join in as well. "This crisis of confidence in the face of unrelenting -- and unfair -- pressure is what Sandberg is shining a light on. Yet, she is being criticized for blaming women, when she is in fact indicting a culture that forces women to second-guess their own strengths." (Simmons and Farrar)
Already, her book may be having some positive effects. John Chambers, the CEO of Cisco, has written of what he learned from the book: "I feel a renewed sense of urgency to make the progress we haven't made in the last decade... After reading Lean In and listening to Sheryl, I realize that, while I believe I am relatively enlightened, I have not consistently walked the talk." (Chambers, quoted in Upadhyaya) I'm sure others are out there, and with continued work, we can continue to change minds. The old boys network is real, and at some point in time, the old boys need to take the initiative to do the right thing.
That said, I would love to see us take these ideas one step farther. So often, it seems, we say we need to get more women into tech and into leadership positions at the highest level for two main reasons. One, to provide role models for younger women and girls. Two, to provide a viewpoint lacking in a male-dominated culture. We absolutely need positive female role models, and we absolutely need multiple viewpoints. However, knowing that the variance of ways of being within different genders is far greater than the variance of ways of being between men and women (usually, such statements are made within a binary concept of gender), we can also be aware that our real goal is not just including multiple genders in the workplace in truly equitable fashion, but also multiple viewpoints. In short, if our ultimate goal is to undermine and eventually do away with patriarchy and to claim equality and equity for absolutely all people, part of that goal may need to be acknowledging that gender is far more complicated than a simple binary system would lead us to believe – what we have traditionally called femininity and masculinity can be applied in differing ways not just to men and women but also to all people of all possible genders.
Written by Bill Ivey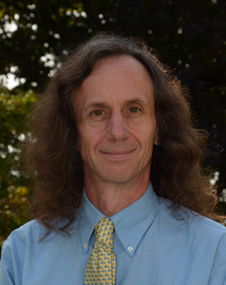 A dedicated member of the faculty, Bill Ivey is the Middle School Dean at Stoneleigh-Burnham School. He teaches Humanities 7 and the Middle and Upper School Rock Bands. Bill is the advisor for MOCA, the middle school student government, and he coordinates and participates in the middle school service program. Among his many hats, Bill also coordinates social media for Stoneleigh-Burnham School.