I was all set to jump on the Sheryl Sandberg bandwagon – and I'm not normally the bandwagon type. But I was caught up in the perfect storm. Within less than 48 hours, I stumbled on the cover story in Time Magazine, found a link to a piece about her in Jezebel (standard warning about visiting this site if you mind strong language), and discovered her Twitter account as well as that of LeanIn.org, on online organization "committed to offering women the encouragement and support to lean in to their ambitions." There was even an indirect connection to Toward the Stars, an organization I've supported since its inception, as they offer empowering alternatives to Gymboree's "Smart Like Dad" and "Pretty Like Mommy" line referred to by Ms. Sandberg when she said, "I would love to say that was 1951, but it was last year. As a woman becomes more successful, she is less liked, and as a man becomes more successful, he is more liked, and that starts with those T-shirts." And as an educator in a progressive girls school, how could I not love the fundamental message behind Ms. Sandberg's new book, Lean In: Women, Work, and the Will to Lead?
And then, searching on my computer for the Jezebel article as I prepared to begin writing this blog, I found Tracy Moore's thoughtful take on what Sheryl Sandberg has to teach us about the state of modern day feminism and I was reminded that few issues are ever as simple as they seem on first blush.
Let's start with a few givens. Equity for all people, of all genders, should be a goal toward which we are working, however we do so and whatever we choose to call that work. And when Sheryl Sandberg calls attention not only to the resistance of far too many men to including women in the topmost reaches of power but also women's own role in undermining their rise to power, she seems to be assigning responsibility for this undeniable inequality across the range of genders. In this perspective, she echoes the thoughts of Gloria Steinem who argues that rape culture is a result not only of the cult of masculinity but also of the unwittingly supportive cult of femininity. Patriarchy may be the problem, but men are not the only gender aiding and abetting its continuation. Speaking in generalities, of course, and not to every single member of every single gender.
But in taking what might be called a balanced approach to gender politics, Ms. Sandberg has certainly opened herself up to criticism. While some see her as a positive role model who is encouraging women to acknowledge and express their ambitions, others view her as undermining feminist goals. Is she encouraging women to empower themselves or blaming the victim? Is she calling out men for perpetuating gender stereotypes or encouraging women to submit to those stereotypes? And along with all that, is she aware of the role the privilege she's had in her own life has played in her own rise to the top and how that may put her out of touch with the lives and realities of most women?
It reminds me of Marissa Mayer, the Yahoo! CEO who recently rescinded her company's "work from home" policy. Having come to national attention for having won her new job while pregnant and for making the choice to return to work within several weeks of giving birth, Ms. Mayer shocked many of her supporters and was roundly criticized for instituting this new policy commonly perceived as "anti-family." Earlier on, she had been roundly criticized for not taking a maternity leave.
But, you may be wondering, if it had been, say, Michael Mayer who took this job as he was about to become a new parent, would we even be talking about this?
Exactly.
My cousin and I were twitter-chatting about this one day. His point was that, without knowing everything that went into Ms. Mayer's decision to rescind the "work at home" policy, there was no way we could fairly judge it. My point was that, on top of that, we as a society are far quicker to judge women in issues of work-family (please, don't ever say "work-life") balance than we are men.
And "we as a society" includes not just women but also men and people of other genders.
Ms. Sandberg, under criticism by a good number of feminists, expresses the sentiment that "The problem isn't about fixing the women. The problem is about gender roles and dynamics and the expectations and norms that exist in the workplace. As long as we keep emphasizing how to fix the women, I don't think we're going to get very far." (Sandberg, quoted on CNN) She is calling on women to lean in to their ambition and promote themselves. Sounds like feminism to me. And in a world where there are way too few women in the upper reaches of management and way too few women in the tech field, Ms. Sandberg and Ms. Mayer are undeniably living proof that women can find success in these fields, and both are advocating for the empowerment of women. Yet, in the eyes of some people, largely feminists, they don't conform to some ideal of how they feel feminism should be and therefore are traitors to the cause.
And there is where Tracy Moore's article comes in. She refers to a Slate article by Hanna Rosin in which Ms. Rosin writes, "Recently I was part of a panel on the 50th anniversary of the Feminine Mystique. A big part of the discussion centered on why young women today don't want to call themselves feminists, which dismayed the other panelists. Afterward a high-school girl in the audience stood up to ask a question. She said that in her progressive school the girls were "creaming" the boys at virtually everything. She said they were better at sports and got better grades and ran all the extracurricular clubs. But the one thing she and her friends could not get anyone to do was join the feminist club. The answer to her particular predicament seemed obvious to me, the old feminist, although it felt impolite to say it at the time: My daughter, it's time to kick you out of the house and then shut the house down. You need to build your own house now." (Rosin, quoted in Moore)
As regular readers of this blog know, 15-year-old Lili Evans of England is organizing the #TwitterYouthFeministArmy and one of our school's 9th graders, Charlotte '16, became only the second guest blogger at the site, writing about how the Women's Film Series organized by Mary '13 helped her realize what it means to find, seize, and use your voice and how that relates to her self-defining as a feminist. I feel as though feminist ideals are being embraced more openly through our school than ever, and that it is suddenly more cool to call yourself a feminist than – well, at least in the 28 years I've worked here. But – as Ms. Moore would have it – they are not only embracing feminism but also creating their own individual paths. And, I would argue, that's as it should be.
After all, our school is not about molding student voice to preconceived notions but rather about enabling girls to find, develop, and use their own individual voices. Not one of my students believes women should conform to stereotypes. But each of my students has a unique vision for her own life. Some of them are proud to call themselves feminists and others shy away from the term, but all are embracing feminist ideals. In short, they are building their own house.
Like most independent schools, we have just sent out another round of admissions packets inviting another round of applicants to join our community. As I think ahead to the new community already beginning to form that will populate my classroom next year, and other classes in years ahead, I can guarantee this: I will always work to open their eyes, if I see the need, to the sexism and inequities that surround them. And I will always work to encourage them to embrace the ideals of feminism, that all people of all genders achieve equal respect for themselves exactly as they are, and achieve true equity in the process. However, along with all that, I will always work to avoid pushing them to follow a certain path. My current students are building their own house, and they will be role models for my new students next year, and so on down the line. But each of those new students will also be an individual person, a wonderful and unique person. What house will each of them choose to build? Time will tell.
One feels Sheryl Sandberg would approve.
Written by Bill Ivey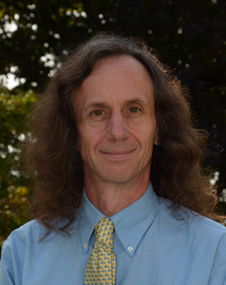 A dedicated member of the faculty, Bill Ivey is the Middle School Dean at Stoneleigh-Burnham School. He teaches Humanities 7 and the Middle and Upper School Rock Bands. Bill is the advisor for MOCA, the middle school student government, and he coordinates and participates in the middle school service program. Among his many hats, Bill also coordinates social media for Stoneleigh-Burnham School.