Earlier today, I moved the beanbags out of our classroom in the back of the library and into the Mac Lab. With Upper School exams taking place in the library, the sounds of happy, engaged 7th graders immersed in writing original plays were probably going to be less welcome than usual, so we were taking up a temporary home for the rest of the finals period. When I walked into class later in the day, the beanbags had been arranged in a tight oval between the rows of computers and everyone was curled up or sprawled out, backpacks and books and pencil cases and water bottles strewn wherever they had happened to land. "You all look so comfortable, " I said. "Do we need to do an impromptu Morning Reading?" "Yes!" they all chorused, and I tiptoed through the library, past Ms. Nuno's students bent over the exams, and grabbed my coffee-stained copy of "Ingathering" by Zenna Henderson so we could read further into the story "Wilderness." I found a spot in the oval, opened the book, and began to read.
After approximately 15 minutes, we reached a stopping point and I asked the ritual, "Thoughts? Questions? Reactions?" - to absolute and total silence. "You want more, don't you?" I asked, and several girls quickly answered with a heartfelt "Yes!" while one other student furrowed her brow. "I'm just worried that you all have enough time to get good work done on your plays," I told the class, and her brow relaxed. After a bit of discussion, we agreed to continue with about seven more minutes of reading and then break into play-writing groups.
The reading completed, after a few last blissful moments of relaxation, all nine students stood up and grouped together in front of the computers. Within moments, they all had their plays pulled up, and each of the three groups began organizing themselves for the rest of the class. One group read through the latest additions to their play together they had done the night before, and then worked out a way for all three girls to be simultaneously writing at three different points in the play. Meanwhile, both of the other groups began discussing lines and plot points as all three groups neared the endings of their plays. Periodically, a sudden burst of laughter or specific request would float above the general, purposeful hubbub: "What would be a good name for a bank?" "Remember, we'll have to act this out." "I'm looking that up on Urban Dictionary." "Hey, that's my line!" "Guys, what would you think of an unexpected ending?"
At one point, Tod and Jason came to talk to me about some tech questions, and I joined them just outside the room in the corridor. Suddenly, the volume level from the room exploded, and I excused myself from Tod and Jason to stick my head in. The room instantly went silent and nine heads snapped around to look at me with these huge grins on their faces. "We weren't doing anything!" several students offered, and with a familiar tightening at the corners of my mouth, I responded "Suuuuuure you weren't!" as the corners tightened into a grin of my own. Then I walked around the room once, asking each group a question to help them refocus, and walked back outside, shaking my head gently.
Just before class, I had been sitting in one of the Jesser classrooms so I could be available to two of my French students who were checking their spelling of vocabulary words and verb conjugations. One of the other middle schoolers was going through her Chinese flash cards. At one point, they asked me what my next class was, and I said, "Humanities!" "Ohhhhh. We miss Humanities." said the two 8th graders who were here last year, and I said, "Me too. I love all my Humanities classes. So I miss all my old Humanities classes. And every year, there are more to miss." "That's sad, "one of them said. "Not really," I said. "They're all cool, and after all, I realize that people grow up and that's how things should be and if Humanities can be a part of that, so much the better." She brightened, and asked, "Are we still your favourite Humanities 7 class of... 2011 to 2012?" "Yes." I answered. "Of course. For always."
While working on this blog, sitting on the floor in the lobby area of Jesser so I could keep an ear on all rooms where various levels of studying were taking place, I would periodically look up at the two 8th graders sitting across from me when they might say something particularly interesting or ask me a question. At one point, they said, "The year is going so fast! It's too fast! Last year wasn't this fast." "Last year," I noted, "you were in 7th grade and you knew you still had a whole 8th grade year between you and the upper school. This year - while you've still got a third of a year to go - you don't have that cushion." Their grateful faces longing for honesty and connection told me I had said the right thing, and we went on to discuss the ins and outs and ups and downs of growing up and of transitions, and how we would be supporting them and helping them make the transition as smooth as possible.
March, among other things, is National Middle Level Education Month. Young adolescents are all too aware that most people believe they are entering the time in their lives when they are at their most unlovable. But those of us who really know them, who actually spend time with them, know otherwise. With a series of video recordings of their production of "A Midsummer Night's Dream" safe in my iPad, the prospect of hearing the penultimate drafts of all their plays in a couple of days, the memory of my French students working so hard to get all the spelling exceptions down, the prospect of a high energy rock band rehearsal this evening, and the sure knowledge that even with vacation so close you can taste it and there's last-minute work to finish and packing to do and friends to see, the students assigned to go to the animal shelter today for community service will faithfully be at Reception after school ready to head out... with all this in my mind, how could I not love them?
How could anyone?!
Written by Bill Ivey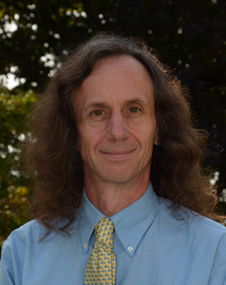 A dedicated member of the faculty, Bill Ivey is the Middle School Dean at Stoneleigh-Burnham School. He teaches Humanities 7 and the Middle and Upper School Rock Bands. Bill is the advisor for MOCA, the middle school student government, and he coordinates and participates in the middle school service program. Among his many hats, Bill also coordinates social media for Stoneleigh-Burnham School.