When I click out of my Yahoo! email, I often scan to see if there's a news item that interests or intrigues me. The other day, I was shocked and outraged to learn of the existence of something called the "Bikini Basketball Association" through an article entitled: "Deion Sanders' daughter joins the Bikini Basketball League (sic) despite her dad being 'kind of upset'."
Setting aside the focus of the headline on a male athlete and his disapproval of what his daughter is choosing to do...
My initial impression of the league from its webpage did little to calm me down, as the subhead was "Basketball League for Sexy Athletic Ladies." The statement, "Women were selected based on athleticism, personality, as well as beauty. The combination of these traits will help the BBA athletes stand out in their respective communities." reminded me of the tryout procedures and practices for the All-American Girls' Professional Baseball League. In the 1940's.
The Yahoo! article mentioned that the name of the league as actually something of a misnomer, as the players will be wearing shorts and sports bras, in contrast to the Lingerie Football League, where the players actually wore lingerie. Deiondra Sanders compared the two leagues in defending her decision to join the BBA: "I just think that it's a lot different because we actually do have players, real basketball players, that actually have played in the WNBA before. So I think that this will make a difference because people are really gonna see real-life hoopers. They just look good while doing it." (Sanders)
Thinking about what Ms. Sanders said, I tried to put myself in her position. Woman athletes don't have a lot of opportunities to play professionally as there are far fewer leagues. The WNBA is much smaller than the NBA and doesn't have a Development League. If I lived for basketball, was good enough to try out for the WNBA, and wanted a second chance when I didn't make it, would I grab this opportunity? I truly don't know. But I do know that, whatever I decided, I would be feeling incredible anger that the only way for me to get a second chance was to use my looks. It would be a way to play ball, for fun and for pay and with other athletes of my calibre - but in a context where I could never be sure people were taking me seriously as an athlete.
Meanwhile, in what appears to be an effort to be taken more seriously, the Lingerie Football League has decided to rename itself the Legends Football League and has announced their players will begin wearing uniforms, sparking a series of smirking headlines such as "Lingerie Football League shedding lingerie, and not in the fun way." Will they continue to draw attention as the "Nation's fastest growing sports league" or will they go the way of the Women's Professional Football League, disbanded in 2006 after seven seasons, or fade into the obscurity of the other three women's professional football leagues currently playing, the Independent Women's Football League, the Women's Football Alliance, or the Women's Spring Football League?
The fact is, as members of my Life Skills 8 class are now even more acutely aware after watching "Miss Representation," women continue to be primarily judged and valued by our society as a whole by their looks. My students know they are lucky to be part of a community where women's and girls' voices matter, where you are actually judged more by the content of your character than by your appearance. But they are also acutely, achingly aware that it will be tougher for them to be taken seriously in the world beyond our school.
And with all that in mind, I just can't help but think that, even if well-intentioned, the Bikini Basketball Association is going to seriously undermine women's chances to be taken seriously as athletes. You can't fight patriarchy by reinforcing it. And meanwhile, for those of us who truly love women's basketball, we still have the NCAA and the WNBA. For now, those will have to do.
For now.
Written by Bill Ivey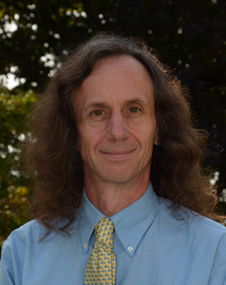 A dedicated member of the faculty, Bill Ivey is the Middle School Dean at Stoneleigh-Burnham School. He teaches Humanities 7 and the Middle and Upper School Rock Bands. Bill is the advisor for MOCA, the middle school student government, and he coordinates and participates in the middle school service program. Among his many hats, Bill also coordinates social media for Stoneleigh-Burnham School.