I confess, I don't usually watch the Oscars. I don't get to movies as often as I used to, the glamour of the ceremony has worn thin with time, and at any rate I usually have at least some schoolwork left to do on Sunday nights and can't just sit on the couch and focus on the TV. Tonight, though, in case Oscar is wondering, yes, my sitting in the dining room and working on my computer is a deliberate snub. Here's why.
I was innocently scrolling through my Twitter timeline while waiting for water to boil for my tea, sorting past the usual red carpet blather and dross, knowing it was a rough year for women in terms of nominations for actual achievements and trying to decide whether or not I wanted to feel outraged tonight when I came across the following tweet: "I can't focus on her face when she is talking! If she lifts her arm... her boob will fall out!" And suddenly, I definitely wanted to feel outraged. While the media is breathlessly talking about breasts and how much of them we might end up seeing and how distracting they are, here's what's been going on in the film world this year.
According to the article in the Huffington Post "Are Women Not Oscar-Worthy?" not even a single woman was nominated in seven of 19 categories and only 35 women received nominations of any sort compared to 140 men (i.e. a 20%-80% ratio). The article continues to point out that while Kathryn Bigelow did become the first female director to win an Oscar in 2009, she remains the only one in history.
In the documentary "Miss Representation," Catherine Hardwicke talked about her own life as a director. Given the perspective (unsupported by credible research) that only a very few female actors are bankable enough to carry a big budget movie, in order to get her first film made, Ms. Hardwicke had to go about as low budget as possible. She co-wrote "Thirteen" with a thirteen-year-old girl and she shot it in her house, with actors wearing her clothes and driving her car. The film went on to success at Sundance and beyond.
Nonetheless, Ms. Hardwicke notes that two major studios turned down the "Twilight" project before a new, small company took it on. No one expected the movie to be successful - and of course the franchise went on to make over half a billion dollars. "But there's a flip side to that which is kind of astonishing to me. On the next two 'Twilights,' they hired guys. They did not seek out a female director, and on the same side, I've gone after some jobs that I've been told flat out to myself and my agent, 'Oh, no, we think a guy should direct this.'" (Hardwicke in "Miss Representation") You can well imagine my 8th grade Life Skills students' reactions to this passage. One of them was literally sputtering, so mad she couldn't form coherent words at first.
Geena Davis, for whom her successive roles as Thelma in "Thelma and Louise" and as the gifted catcher Dottie Hinson in "A League of Their Own" may have cemented her reputation as a strong female actor, has founded the Geena Davis Institute on Gender in Media. The Institute describes itself as "the only research-based organization working within the media and entertainment industry to engage, educate, and influence the need for gender balance, reducing stereotyping and creating a wide variety of female characters for entertainment targeting children 11 and under." (Geena Davis Institute on Gender in Media: About Us). The website includes a wealth of information, and the organization is working hard to change perceptions and make a positive difference.
Next Tuesday, Terry O'Neill, President of the National Organization for Women, will be speaking at UMass on challenges facing feminists. Susanna Thompson, our Director of Communications, discovered the event, sharing it with a number of people including Hannah Richards, who also works in Communications as well as teaching 7th grade Life Skills, and me. We are investigating whether the talk will be pitched at a level these young students will be able to understand, and if it is, we may offer it as an optional activity.
Perhaps securing a greater voice in the media will be one of the challenges of which Ms. O'Neill will speak? It's certainly plausible.
Meanwhile, I will continue my mini-boycott of the Oscars.
We'll see how it goes next year.
Written by Bill Ivey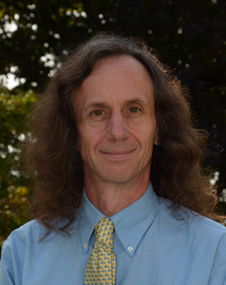 A dedicated member of the faculty, Bill Ivey is the Middle School Dean at Stoneleigh-Burnham School. He teaches Humanities 7 and the Middle and Upper School Rock Bands. Bill is the advisor for MOCA, the middle school student government, and he coordinates and participates in the middle school service program. Among his many hats, Bill also coordinates social media for Stoneleigh-Burnham School.