Dear Dr. Chubb,
I know I've said this before, but it bears repeating: congratulations on your appointment to be President of the National Association of Independent Schools! Over the past decade, I have come increasingly to trust NAIS to gently but firmly shake up my thinking, causing me to examine at a deep level what I am doing, why I am doing it, and how it is working. In the process, and supported also with my work in other organizations such as AMLE, NELMS, MiddleWeb and the Center for Teaching Quality, I've learned to walk the talk in terms of being genuinely and deeply student-centered, I've learned about new research and how it can inform our practice, and I've seen my school's middle level program, created in 2004, thrive as we have put these principles to work. As a member of NAIS, I am happy to welcome you to the organization, and look forward to working with you and the thousands of other members of NAIS to strengthen not only my school, not only independent schools in general, but also all schools in this country, public and private.
I know you're aware there has been some concern over your appointment to this position, and while I suppose it goes with the territory, I'm sure it can't be easy. I myself have shared some of those concerns, for example those expressed in this comment at ISENET while reacting to your article "The Best Teachers In the World," but have also had the impression that you sincerely want the best for schools. That may be one reason why I chose to reach out to you via the NAIS website. And you proved the sincerity of the offer by reaching out to me, wanting as you said not only to answer my question but also to engage in a conversation in a way that email just wouldn't have facilitated. I respect you for that, and through the conversation you gained my respect in other ways.
My question to you was, "How will you go about selecting policies you promote to help strengthen independent school education, and how do you foresee these actions strengthening public schools alongside us?" I appreciated your initial answer that you saw your job as more about determining policy directions desired by NAIS membership and helping facilitate those and less about trying to promote your own personal opinions. There are indeed some amazing thought leaders in the NAIS community, and they can be tremendous resources, supporting you in your work as you continue to help all of us learn about our profession and craft. Of course, NAIS is a large and diverse organization whose schools fulfill a range of missions, but I would hope and think there are indeed principles around which we could, would, should all coalesce.
Through your writings, I had come to think of you as a person who focuses on teacher quality and student achievement, and I know these are far too often code words for the overuse of testing and the provably unreliable Value-Added Measurement. Of course, research does confirm that teacher quality affects student learning more than any other factor within schools; we didn't discuss this point but I'm sure you know that extra-school factors weigh even more heavily in student success. I was delighted and relieved to learn that you view success much more broadly than just measurable academic achievement. This reinforces a passage from the statement you wrote to members on your appointment: "We have become accustomed to thinking of our schools almost exclusively as places that impart knowledge and skills, boost student achievement, raise test scores, and help us compete in the international economy. I am reminded every day of the other things that good schools do for their children—love them, instill in them life affirming values, protect them, give them hope and confidence, and prepare them to make a better world." (Chubb) I shared with you some of the priorities the parents in our school have set for their daughters - "Happiness," the number one goal of parents in the 2006-2007 school year, or the top four goals of this year's parents: emerging passion for something, self-confidence, leadership, and - again - happiness. You understood and agreed on their importance. And I agree that schools need to be about so much more than just academics.
Indeed, that is the design and focus of the middle school program I helped start here at Stoneleigh-Burnham nine years ago. Without the ossified structures and remnants of years of well-intentioned but misguided practice, we were free to look at what research told us to do, focusing particularly on the guiding principles of This We Believe, published by AMLE (then the National Middle School Association). Our intention was, as we put it at the time, to do it right, right from the start. Academic, artistic, athletic, and social development all have their place in our program, and mutually reinforce each other. I know in your podcast you mentioned your intention to do a listening tour, observing different schools and talking to members of their communities, and I am honored that you have asked to come visit our school and see our mission and philosophy in action. We look forward to welcoming you.
In our conversation, we also talked about great schools, and you and I agreed that examples can be found among traditional public, charter, independent, and other private schools. I offered the idea that this was an opportunity for NAIS, for if we were to promote great models of learning from across the educational spectrum, it would help us build bridges.
In your statement to NAIS members upon your appointment, you also wrote: "I am hopeful for all of our country's schools. But I am especially optimistic about schools with the intelligence, focus, leadership, and freedom to meet the future head-on." (Chubb) Once again, I completely agree with you. And as we all look to the future, I hope and trust we will all work together to strengthen not only the independent schools in our direct charge but also public schools, equally important to our nation's future.
Sincerely,
Bill Ivey
Middle School Dean
Stoneleigh-Burnham School
Written by Bill Ivey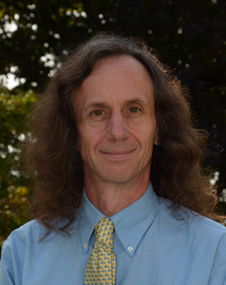 A dedicated member of the faculty, Bill Ivey is the Middle School Dean at Stoneleigh-Burnham School. He teaches Humanities 7 and the Middle and Upper School Rock Bands. Bill is the advisor for MOCA, the middle school student government, and he coordinates and participates in the middle school service program. Among his many hats, Bill also coordinates social media for Stoneleigh-Burnham School.