I was staying overnight with my brother and his family so I wouldn't have to get quite so early a start to attend a conference at Simmons College entitled "Dreaming Big: What's Gender Got to Do With It?" The conference would present a study on middle schoolers and career aspirations and provide opportunities to discuss implications and ideas for follow-up. My brother and sister-in-law enjoy the TV program "Modern Family" (as do I), and after we caught up on our lives for a bit, we settled in to enjoy the evening's episode. In retrospect, it turned out to be a good way to warm into the conference, as the show, progressive as it is in some ways, does in other ways reflect the kind of stereotyping about work that is too often seen in the media. For one example, neither of the two moms in the show have a salaried job.
Luckily for middle school girls, the media is only the third strongest influence on their career aspirations. As you might expect, schools and parents are the two most dominant influences. And as you might also expect, single-gender environments can have a positive effect. The study being presented used Girls Scouts of Eastern Massachusetts as a proxy for girl-centered organizations, and looked at the views, opinions, and attitudes of 1200 middle schoolers including 487 Girl Scouts, 299 girls who were not in the organization, and 414 boys.
The study painted a picture of middle school girls who, in envisioning their lives as adults, are confident, ambitious, want to enjoy what they do, desire financial security, and value time with family friends. It also showed that girls are more likely than boys to stop work and care for children, more relationship focused, and more wiling to consider jobs historically dominated by women. Such jobs (for example, teaching) continue to be less attractive generally. All the kids believed boys had more career options than girls, and three-quarters of the boys and over half the girls believed boys were better at some jobs than girls. Interestingly, when girls were asked to consider what they would do if they were boys, they were much more likely to choose STEM or athletics. And girls who express an interest in STEM by eighth grade are two to three times more likely to choose that direction that those who do not. Along with these more general findings, the study also showed a measurable, positive effect of girl-centered organizations in helping girls resist the pressures of the culture in which they live and remain true to themselves and what they want out of life. As one of my 8th grade advisees said the other day, "I know what I learned last year. I learned to speak up and to speak with conviction."
Of course, as long as our culture continues to push back against confident, ambitious girls, our work will not be done. For one thing, those girls who do not have the benefit of the support of girls schools and girl-centered organizations will continue to eclipse themselves to a greater degree than their more fortunate sisters. But even girls who have that additional support have to deal with the notion that significant parts of society may not want them to be all that they can be, and that fact does continue to shape their lives. And realistically, society also puts boys in little boxes that do not necessarily fit them. So really, as we teach girls - and indeed all children - to empower themselves in the face of resistance, we also need to work together to eliminate that resistance.
During a morning session at the conference, noted author and speaker Rachel Simmons was asked, essentially, if she could envision a future where true gender equity will have been achieved. "Not in my lifetime," she responded. The words hung in the air. And maybe she is right. But if during our lifetimes we have not, to paraphrase Peter Sellars, closed the gap between dream and reality, we will not have done our job. The big dreamers who populate our school and who will join us one day are depending on us. They speak with conviction. Will we?
Written by Bill Ivey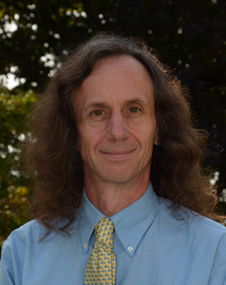 A dedicated member of the faculty, Bill Ivey is the Middle School Dean at Stoneleigh-Burnham School. He teaches Humanities 7 and the Middle and Upper School Rock Bands. Bill is the advisor for MOCA, the middle school student government, and he coordinates and participates in the middle school service program. Among his many hats, Bill also coordinates social media for Stoneleigh-Burnham School.