For January 1, 2000, my mom and stepdad helped our family assemble a time capsule which we would open exactly 20 years later. Among other things, we were asked to respond to a list of questions about our favourite things. For my favourite sports team, after some thought, I put the SBS varsity basketball team. My son's sports career had not yet begun, and after years of running the scoreboard for home games, I felt a deep connection to the program.
As I processed the similar question "What is your favourite singer or rock group?" during the middle school bonding trip at Camp Becket last September, I realized that I couldn't go with the semi-obvious "The SBS Rock Band" as I teach two separate groups, one each in the middle and one upper schools, and even if I felt favoritism (which I never would!), I wouldn't dare show it. Furthermore, I love so many different musicians that I could never settle permanently on one favourite. Sitting there surrounded by 43 middle school girls, thinking back to summers with my son listening to our phones and sharing music, I settled on Taylor Swift as my favourite singer of the moment. There were in fact around ten other students who made the same choice, and we settled together in a group on the floor waiting for other groups to form.
Driving into school this morning, Ms. Swift's song "Long Live" came up on my phone. The cover image shows her hair flying out behind her as she prepares to strum a chord on her Les Paul electric guitar, pure power in a sparkly dress. I thought back to last week's Upper School Rock Band rehearsal for last night's informal end-of-term concert. One of the combos performed "Alice" by Avril Lavigne last night. Those who know Joyce, our lead singer on this song and typically one of our quieter students, got a surprise and a treat. During rehearsal, we plugged her through the keyboard amp, and the power of her voice as she sang "I, I'll survive / When the world's crashin' down / When I fall and hit the ground / I'll just turn myself around / Don't you try to stop me!" just about blew me forward into the piano. Later, as we discussed costuming (with the informal concerts, we have a lot more latitude than with the three big performances of the year), Jin having already determined that hoodies would be acceptable, Joyce asked if she could wear ripped jeans. She could, and we settled on jeans (ripped or otherwise) and SBS hoodies as our costume for the night.
"Cause for a moment a band of thieves / In ripped up jeans got to rule the world." - Taylor Swift
In the second year of the SBS Rock Band, then known as PW Rock (PW for "Performance Workshop," the original name of the course), we set themes for each concert, and discovered as the year progressed and we were growing together and as individuals, the themes we chose reflected that growth. You saw that especially in the ani difranco songs that framed the year, from the in-your-face attitude of "not a pretty girl" ("I am not a pretty girl. That is not what I do. I ain't no damsel in distress and I don't need to be rescued. So put me down, punk...") to the affirmation of "32 flavors" ("I'm not saying that I'm a saint / I just don't want to live that way / no, I will never be a saint / but I will always say / squint your eyes and look closer / I'm not between you and your ambition / I am a poster girl with no poster / I am thirty-two flavors and then some"), the lyrics reflected the girls' take on their own lives and their place in the world.
"You knew our lives / Would never be the same / You held your head like a hero / On a history book page / It was the end of a decade / But the start of an age / Long live the walls we crashed through..." - Taylor Swift
I sometimes wonder about the long-term effects of performing in a group where you are not only allowed but also encouraged to get up in someone's face, to affirm without challenge or question that you have the right to be exactly who you are and think exactly what you think, and to do so publicly and be recognized for it. I'm sure they remember - two former members of my Humanities 7 class who are now off at college recently shared with each other, and with me, memories of writing and performing their seventh grade play, and I know that former members of the SBS Rock Bands have also stayed in touch. At its best, rock music is not simply about rebellion, but about breaking shackles and emerging free and whole and complete, in the process freeing others to do the same. I hope and trust that spirit has animated the group down through the years and that spirit is being passed on. Somehow, I suspect it is.
"Long live all the mountains we moved / I had the time of my life fighting dragons with you / I was screaming long live that look on your face / And bring on all the pretenders / One day, we will be remembered / Hold on to spinning around / Confetti falls to the ground / May these memories break our fall / Will you take a moment, promise me this / That you'll stand by me forever / But if God forbid fate should step in / And force us into a goodbye / If you have children some day / When they point to the pictures / Please tell them my name / Tell them how the crowds went wild / Tell them how I hope they shine." - Taylor Swift
Written by Bill Ivey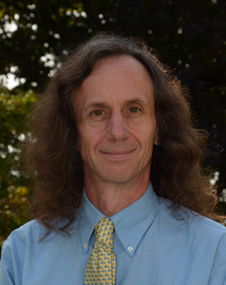 A dedicated member of the faculty, Bill Ivey is the Middle School Dean at Stoneleigh-Burnham School. He teaches Humanities 7 and the Middle and Upper School Rock Bands. Bill is the advisor for MOCA, the middle school student government, and he coordinates and participates in the middle school service program. Among his many hats, Bill also coordinates social media for Stoneleigh-Burnham School.