The subject header, "Read if you are so inclined," telegraphed that the student who had sent this "All School" email had something important on her mind. She wrote, "Below is a link to a New York Times article. I believe that is important to keep track of what happens outside of our SBS community, and this article in particular moved me beyond words. Reading it I found myself analyzing my role as a student and as a woman growing up in western society." She was referring to an article by Declan Walsh about the Taliban attack on Malala Yousafzai, a 14-year-old Pakistani activist who had won her country's peace prize a year ago for her advocacy of girls' education. According to the article, the Taliban put her on an assassination list last spring for "openly propagating [Western Culture]," calling her human rights campaigning an "obscenity" and vowing to return and finish the job if she survives. (Walsh) As I write, reports are mixed, some stating she will be okay and that the bullet did not pass through her brain, others stating that she will need to be flown out of the country to receive complicated surgery if she is to live.
Assuming most of us here agree that the attempted assassination of a 14-year-old girl for affirming her gender's right to education is the true obscenity, what can we do besides raise our voices in what feels like a fairly futile protest? The student who shared this article with the school wrote of "analyzing [her] role as a student and as a woman growing up in western society" and of course Stoneleigh-Burnham's mission is fundamentally to empower girls to develop and use their voices and be their own best selves in a global community. That is, of course, exactly the mission of Ms. Yousafzai as well. Students here are encouraged by a larger community of adults including faculty, staff, parents, and alumnae. Those who object to what we are doing mostly leave us alone, perhaps writing an occasional article decrying single-gender education for perpetuating stereotypes despite research to the contrary. Ms. Yousafzai has also found encouragement, from her parents, from her government, from friends, from progressives throughout her country. But those who object aren't just writing articles; they have sworn to bring about her death, and have come close to doing so.
It seems incomprehensible, all the more so because research is clear that educating girls is one of the surest ways to bring about a peaceful and more humane society, and supporting women one of the surest ways to elevate everyone. Organizations such as Women to Women International (supporting survivors of war), Kiva (a microloan service which lends to men as well) and the Half the Sky Movement (inspired by the book Half the Sky: Turning Oppression into Opportunity by Nicholas Kristof and Sheryl WuDunn) are doing important, amazing, positive work to support women and girls. Two years ago, we welcomed Sally and Don Goodrich to the school to talk about the Peter M. Goodrich Memorial Foundation, established following their son's death in the terrorist attacks of September 11, 2001 and the work they had done building a girls school in Afghanistan.
With all this good work going on, though, and living as we do in a comfortable and safe world devoted to the feminist ideal that all people should be treated equally regardless of gender, here in the so-called "Happy Valley," it's easy to lose sight of the larger context. The Women Under Seige Project, originated by Gloria Steinem, works to highlight that very context, spreading the word through everything from blogging to tweeting to facebooking to creating a live crowdmap of sexualized violence in Syria.
On October 4, Women Under Seige tweeted "#Gender is the fundamental construct for how a society understands difference," linking to the blog posting "Why everyday gender inequality could lead to our next war." Given this truth, promoting a deeper, broader, more thorough understanding of gender becomes necessary to understanding difference and, eventually, moving past stereotypes to truly allow people to be their own true selves. Today's attack on Malala Yousafzai is a stark reminder of that necessity, and a chance to recommit to the mission.
- Bill Ivey, Stoneleigh-Burnham Middle School Dean
Written by Bill Ivey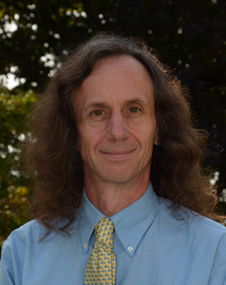 A dedicated member of the faculty, Bill Ivey is the Middle School Dean at Stoneleigh-Burnham School. He teaches Humanities 7 and the Middle and Upper School Rock Bands. Bill is the advisor for MOCA, the middle school student government, and he coordinates and participates in the middle school service program. Among his many hats, Bill also coordinates social media for Stoneleigh-Burnham School.