You never really know how students are going to handle an election year. My first-ever Humanities class revelled in it, joining Walter McKenzie's Surfaquarium project linking classrooms nationally, researching and presenting different candidates, refining and strengthening their views on different issues, and debating, debating, debating. With three students supporting George W. Bush, five students supporting John Kerry, one student leaning toward the Green party, and one student resolutely keeping her preferences to herself, discussions were lively indeed and my primary role was that of moderator. So I was ready for a replay four years ago - and the students' attitude seemed to be, no thanks, we hear enough about the election as it is, could we study something else please? With those two extreme experiences behind me, I am definitely ready for anything this year.
Nancy Flanagan, a former middle school music teacher and now a blogger for EducationWeek, recently republished a posting on teachers and politics. In it, she argues that while teachers clearly need to avoid trying to influence students' views, elections offer schools a wonderful chance to teach about not only the political process but also skills of critical thinking, civic engagement, respectful listening, and how to form and shape one's own personal views. Some teachers may prefer to avoid any mention of their own political leanings, others may prefer to state their personal views in a way that is respectful to other perspectives, and still others may prefer to avoid politics altogether. The latter approach, Nancy argues, is the only one of three that is indefensible. Politics are inherently part of teaching, after all, even in as basic a sense as defining school rules and norms.
I happen to believe that what one decides in the privacy of an election booth is entirely one's own business, to share or not as one sees fit, and I have never shared my specific votes with anyone, even my wife. I am resolutely independent (or "Unenrolled" as we call it in Massachusetts), work to keep an open mind until as close to voting day as possible, and since turning 18 have voted for members of not only both major parties but also independents and members of smaller parties. If students ask, I will share this information with them. I will welcome any conversations they wish to have, and if Humanities 7 wants to do a unit on the election, will work with them to make it a positive experience.
But whatever happens specifically in regard to the election, I can promise I will be political in this sense: I will continue to fight for not just equality but also equity in the world for all my students regardless of gender, gender expression, race, sexuality, or any number of axes of diversity. I have a quote up in my classroom from Gloria Steinem: "[The message I would most want to instill in young girls is] that each of them is already a unique and valuable person when she is born; every human being is." To my mind, starting with the basis that we are all unique human beings equally worthy of respect is a great foundation. Everything else can build on that.
- Bill Ivey, Dean of the Stoneleigh-Burnham Middle School
Written by Bill Ivey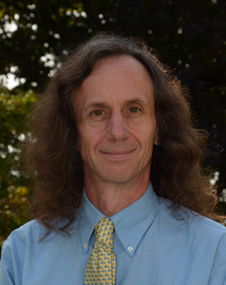 A dedicated member of the faculty, Bill Ivey is the Middle School Dean at Stoneleigh-Burnham School. He teaches Humanities 7 and the Middle and Upper School Rock Bands. Bill is the advisor for MOCA, the middle school student government, and he coordinates and participates in the middle school service program. Among his many hats, Bill also coordinates social media for Stoneleigh-Burnham School.