The hills up into Conway are starting to feel a little longer than I would like, and I can feel my leg muscles straining to keep the pace I've set, a little faster than I would normally choose. But I dig deep and force myself to keep going, maybe even step up the pace slightly. "You don't get to the Olympics by giving up on yourself," I tell myself. Eventually, I'm at the spot about two miles out where the road flattens out a bit before finally giving way to a longer downhill, and I enjoy a brief moment of exhilaration as my body shifts into cruise control.
To be clear, I have absolutely no illusions that I am going to the Olympics at my age and fitness level. But that doesn't mean I can't draw inspiration from those who are. It's a scenario that plays out every four summers, one that reminds me of my childhood. How many last-minute buzzer beaters did I sink in the driveway while practicing on my own? How often did I complete a pass to my friend Paul that brought invisible crowds to their feet cheering at the top of their lungs? Whether I was Tony Conigliaro up at bat or Chris Evert nailing a cross-court forehand, there was often an inner sportscaster narrating my every move. It's a phenomenon noted by Garry Wills in his introduction to The Doonesbury Chronicles, observing that we all have that inner voice and that part of the genius and humour of those early Doonesbury strips was extending that inner sportscaster's voice to narrate everything we do.
In an episode of "Modern Family" I saw recently, Claire (a mother of three) wryly observed (I am paraphrasing here), "You know that inner voice you have growing up that tells you you're not good enough? That voice was outside me, and it was my mother's." The joke hits home not just because of the delivery but also because of the fundamental truths about girls' and women's lives that it reveals. That voice outside them might be the Australian and Japanese Olympic committees determining that men will be flying business class and the women in premium economy. It might be woman beach volleyball players sporting QR codes advertising websites on their bikini bottoms (although the IOC has forbidden this during the actual Games). It might be the Melbourne Herald Sun publicly questioning whether swimmer Leisel Jones has gained too much weight and initiating a reader poll on whether or not she is fat. It might be the continuing disparity in the percentage of photos of female athletes in action vs. male athletes. All this in an Olympic year commonly dubbed "the year of the women."
Frank Bruni nailed it in his excellent op-ed piece "Women's Time to Shine" when he wrote, "There's much to savor in the quadrennial spectacle of the Olympics, which will begin in London next weekend, but perhaps nothing more exhilarating than the way it showcases and celebrates the athleticism of women almost [italics mine] as much as it does the athleticism of men." We're certainly getting closer. For the first time, all countries involved are sending female athletes, even Saudi Arabia, and for the first time there will be equal numbers of female and male athletes competing. Women's boxing is making its Olympic debut.
All this being true, the ultimate goals of true equality and true equity are still a long ways off in many ways. At times, it seems an uphill battle that we will never win. And then we dig deep and refocus in hopeful anticipation of the moment of exhilaration when we realize we have made it.
Or so says my sportscaster within.
Written by Bill Ivey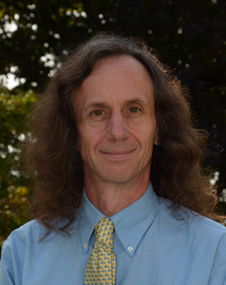 A dedicated member of the faculty, Bill Ivey is the Middle School Dean at Stoneleigh-Burnham School. He teaches Humanities 7 and the Middle and Upper School Rock Bands. Bill is the advisor for MOCA, the middle school student government, and he coordinates and participates in the middle school service program. Among his many hats, Bill also coordinates social media for Stoneleigh-Burnham School.