Spring is often an intense time of transition in kids' lives as the school year ends, and as such is frequently marked by rituals such as the 8th Grade Moving Up Ceremony, Upper School Awards Ceremony, Vespers, and Farewell to Seniors at Stoneleigh-Burnham, Baccalaureate in my son's school, and of course Commencement in both schools plus thousands of others. Another important marker of transition for young people of the Christian faith is Confirmation, and my niece went through that ritual this morning in her church. The similarities to some of our school ceremonies are striking but unsurprising - identifying and celebrating what makes each kid special, marking the bond they created with other, marking the bond their advisors created with them, and always looking to the past as the crucible which formed us as well as the future which shines with such promise. As these young people, only one of whom I had ever met (my niece!), shared memories of their baptisms, their journey through the year in Confirmation classes, and personal perceptions of their special gifts and how they planned to use them in service, the sense of community was striking.
In the deeply moving Baccalaureate speech he gave at Phillips Academy, retiring Economics teacher Carroll Perry said, "Good people who become intelligent, reasoned, thinkers are the key to what most of us want for our world. Many such young adults will walk across the great lawn tomorrow... My generation did not do what it might have to put you more at ease, and for this I am deeply sorry... [But] there has been progress, and there will be a lot more. The cynics forget that people like you are coming on to the scene, and that you view today's challenges not as insuperable problems, but as your stewardship." Jeremy Deason, a former Athletic Director, echoed a similar theme in his graduation address to the SBS Class of 2012 when he focused not on what the students have learned but rather on what the students have taught him. And I told one of my advisees at the 8th Grade Moving Up Ceremony that just as we in the middle school profited from her thoughtful ideas, "the world would do well to listen" to her. There is undeniably incredible power in teenagers for those who choose to see it and enable them to use it.
Various speakers in my niece's church today spoke of how vigorously we love these kids, and how one day they will lead a "frenzy of renaissance." Karen Suchenski, the Humanities 8 teacher, pointed out to me this weekend the important role teachers play in building community - in helping our students not only find their voice but also be their own best selves - in helping them become "Good people who [are] intelligent, reasoned thinkers." During their time at their school, Stoneleigh-Burnham's Class of 2012 (as well as that of Phillips Academy) have been just that. So when I look around me and wish we were making much more rapid progress toward a truly respectful and equitable society, I take comfort in seeing these young people moving out into the world. Those of us who have nurtured them will miss their grace and presence in our daily lives, but know our loss is the world's gain.
And yet we do want a sense of permanence to the community we have worked so hard to build. So we join with Obehi Utubor '05 in her beautifully sung benediction to the graduating Seniors, hoping and trusting they will indeed both "Go forth... and return safely."
Written by Bill Ivey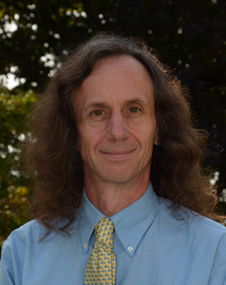 A dedicated member of the faculty, Bill Ivey is the Middle School Dean at Stoneleigh-Burnham School. He teaches Humanities 7 and the Middle and Upper School Rock Bands. Bill is the advisor for MOCA, the middle school student government, and he coordinates and participates in the middle school service program. Among his many hats, Bill also coordinates social media for Stoneleigh-Burnham School.