I still have vivid memories of the first SBS Vespers ceremony I ever attended, 26 years ago. A graduate of a public high school, I was wholly unprepared for the depth of emotion, the sheer, inconsolable sadness some of these kids were feeling. When I graduated, we were all going off to parties afterwards and were still looking forward to a whole summer of fun together before heading off to our various colleges and life destinies. I knew our true separation was inevitable, but it still felt like a long ways off and was easy to put out of my mind. These kids, on the other hand, were about 14 hours away from saying goodbye to people who had truly become family to them, people with whom they had lived 24/7, sharing the ups and downs of their lives and relying on each other for the kind of deep down solid support you always seek but don't always find in life. And now the Class of 1986 was saying goodbye with a virtual guarantee that they would never again be all together in the same place, and some of them would really and truly never see each other again. The closest friendships, of course, would survive, and others would be renewed at reunions. But caught up in separation anxiety, it was hard for them - and for that matter, for me - to keep that in mind.
I am writing this blog on Sunday night, May 27, in the town of Andover, MA. My car is crammed with stuff my son and I loaded out of his dorm room (not the first such trip this spring) in anticipation of moving everything else out when he graduates a week from today. As he was counting shorts and shirts to make sure he'd have enough clothing for the last week, I thought I detected a glimmer of disbelief. I know for sure that as he contemplated the very last academic task he would ever complete at Andover, especially given the incredibly intense pace he has been setting for the past few weeks, he shook his head slightly with wonderment.
Though it seems like a natural progression and just the right time for him to be graduating, I still share many of his feelings. Last night, after his final track meet, I drove in to "My Brother's Pizza Place" where the owner, after greeting me, asked the ritual question, "Hot Veggie?" On my way out, the owner called, "Was everything fine?" and I responded, as always, "Excellent." Tonight, I went to the Starbucks, the frozen yogurt place, and then to McDonalds. It seems I'm putting off going home, and I suppose I am. It's reminiscent of two years ago when I dropped my son off after Thanksgiving break and made stop after stop until I had no more excuses to keep from going the rest of the way home. I wrote a blog about the evening, looking back on the day we first dropped my son off and moved him into the dorm for his first term as a boarder, and I read through it tonight. The big difference - then, I didn't want to return to a house full of emptiness. Tonight, I don't want to leave a town I've grown to love as a second home.
We focus hard on students as graduation approaches, and rightfully so. It is their day, celebrating their accomplishments, marking in many ways a passage from childhood to adulthood. Yet graduation is also a rite of passage for those of us caught up in the lives of these alumni/ae-to-be. For six years, as I've rounded the corner by the meeting room on my way back up to Jesser with coffee and a plate of food, I've met the smiling faces of the Class of 2012 on their way to lunch, and a lump forms in my throat as I envision the school without them. And if Andover is first and foremost my son's home and a place to which he is likely return throughout his life, he is not the only one about to leave it behind.
But he will, just as the Seniors of Stoneleigh-Burnham will drive or be driven off campus on the afternoon of June 8. Over the summer, they will all visit each other, text each other, Facebook each other, send off pictures of what they are doing. The potential permanence of the threads that connect them will become more apparent. And as they head off in the fall to their first days at their new schools, the whole ritual will start all over again - for them as well as for us.
Written by Bill Ivey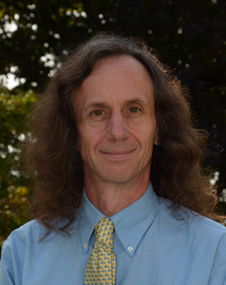 A dedicated member of the faculty, Bill Ivey is the Middle School Dean at Stoneleigh-Burnham School. He teaches Humanities 7 and the Middle and Upper School Rock Bands. Bill is the advisor for MOCA, the middle school student government, and he coordinates and participates in the middle school service program. Among his many hats, Bill also coordinates social media for Stoneleigh-Burnham School.