Every so often, we middle school teachers will note something happening around us and quietly comment to each other how it's crazy and sad that more people don't get how wonderful this age group is. Today was the kind of day where I could have said that so often that even the most understanding of my colleagues would have ended up screaming, "I know, I know!" The seventh grade homeroom was bursting with off-the-cuff, humorous remarks and announcements. The Humanities class gave a collective gasp during morning reading. One of the play-writing groups exulted in reaching the stage where they could print out scripts to read to the class for input. Another group had clearly moved past yesterday's setback and was working steadily to revise their own script. My advisees begged convincingly for Dunkin' Munchkins (a surprise) and homemade ice cream (not a surprise) for our last advisory of the term. The Wednesday guitar class focused in on "Sweet Home Alabama" and showed how far they had come from the fall when they were still asking me several times a class how to finger chords, and they played so much and so hard that I had to end class a few minutes early to give their fingers a rest. Life Skills students who were ready for their presentations enjoyed a study hall while the others worked on their own and I consulted with the kids to set up a schedule for the presentations to happen. One of the 8th graders came back upstairs after lunch and asked special permission to use her laptop and do some work, which I allowed for as long as I was going to be up there myself. A French student proudly told me how hard she was worked last night making index cards to study for the final. And all this is just a sample of moments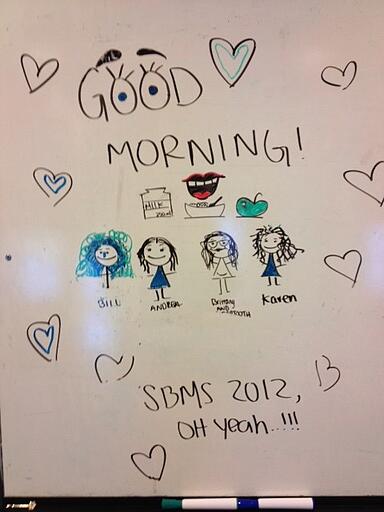 Of course, like all of our worlds, theirs is not always smooth. One of the students in one of the play-writing groups was having an off day and feeling discouraged about how well the play was turning out; I sympathized with her and asked her to rejoin her group, telling her we could process it in more detail tomorrow. Another girl was still home sick, and countless other ups and downs undoubtedly escaped me.
Chris Toy, who consulted with us in the first two years of the middle school program to ensure we were getting off on the right foot, once commented that to be effective in working with middle schoolers, you have to love living in their world. And I do.
Last night, as I usually do when I first get home, I was checking email, Facebook and Twitter while getting something to eat when I stopped short. My friend José Vilson, who teaches middle school math in New York City, had shared a link to an article headlined "13-Yr-Old Allegedly Persecuted by Teachers for 'Radical' Essay on Frederick Douglass." The radical part of the essay, a position paper assigned by the school, was summarized by her concluding sentence, "… so again I encourage the white teachers to instruct and I encourage my people to not just be a student but become a learner." This led to teachers calling her out, a sudden dip in the grades she was receiving and she was kicked out of class and threatened with suspension. Her parents decided they had to pull her from the school and the school they chose to transfer her to refused to allow her to attend. As a result she was eventually placed in a school where she witnessed four fights on the first day and was asked by other students if she had been put there because she fought too much. Meanwhile, her mother had to quit her job to take care of her.
When I finished reading, I felt sick to my stomach. Sick that it happened. Sick at my feeling of helplessness to do anything about the seemingly intractable and yet utterly insane racism that persists in our society. And sick that this, too, is the world in which middle schoolers live.
Written by Bill Ivey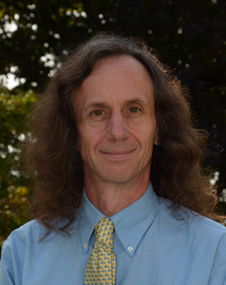 A dedicated member of the faculty, Bill Ivey is the Middle School Dean at Stoneleigh-Burnham School. He teaches Humanities 7 and the Middle and Upper School Rock Bands. Bill is the advisor for MOCA, the middle school student government, and he coordinates and participates in the middle school service program. Among his many hats, Bill also coordinates social media for Stoneleigh-Burnham School.