I used to think making music was magic. I guess, after doing it, I still do. – Lisa Bastarache. '99 (from her yearbook page)
I will never forget the first time I saw Dar Williams in concert. She opened for the Indigo Girls at the Mullins Center at UMass way back in the mid-90's, and they invited her to play one of the encores. Alone on stage with her guitar, she transfixed the approximately 8,000 people in attendance with heartbreaking images of a relationship entering and eventually, tentatively, emerging from a "February" period. The song instantly became one of my all-time favorites, and I bought her CD "Mortal City" the very next day.
So when she came to our school on Friday to play a short concert, it was a dream come true, especially as she chose "February" as her last song of the set. Even more importantly, though, she agreed to host a Q and A session with interested students afterward. I tipped off one of the middle school band members about the Q and A, and she said "THAT WOULD BE ABSOLUTELY AMAZING!" as she too is a Dar Williams fan, and has already written a number of songs (some of which we are eventually going to be performing). Four of the students in my French II class are in Select Chorus and, predictably, they too wanted to attend.
The questions – "How do you know if a song is good?" "How do you get from scribbling songs on index cards with broken pencils to knowing you've made it, to having a recording contract?" "Have you ever written anything so personal you'd never share it with anyone?" "Did you always know you were going to be a musician?" – both showed where the kids were coming from and inspired thoughtful answers. Ms. Williams's thoughts on the last question not only brought me this blog title, but also took me back to the 90's…to the early days of the school's student rock band.
Lisa Bastarache, who is quoted above, was a founding member, alternating in the earliest concerts between playing guitar and singing because she wasn't quite ready yet to do both at once. By fall of her senior year, though, she was commanding the stage, from the sass and in-your-face attitude of "not a pretty girl" by Ani DiFranco ("I am not a pretty girl. That is not what I… do. I ain't no damsel in distress, and I don't need to be rescued. So put me down, punk…") to the clear, sweet longing of R.E.M.'s "Fall on Me" that contrasted with the growl of her black Strat as it intertwined with the harmony vocal of our drummer, Leah Freeman and the flute countermelody of Cassie Bohnett while Becca Engle anchored us on bass. The song still rests on my iPod, and when it comes up I generally drop what I'm doing to listen to it.
Under the watchful eye of Frog, Becca's stuffed sheep that she willed to the group in Vespers, a generation (in middle school terms!) of bands have now taken the stage, and we've played witness to that mysterious alchemy time and time again. Kate Keiser's gorgeous interpretation of "Hands" one winter, as her Christmas gift of an autographed picture of Jewel from our bassist Nicole Brennan graced the stage. Cass Panuska's unforgettable "Zombie." Mary Dooley's recording of "Walking in Memphis" which was so dead-on perfect I've never seen a version that matches it (though I'll grant you this version by Marc Cohn himself is pretty awesome). Julie Stevenson's rendition of "Don't Know Why" that made me cry at least once each rehearsal. Michaela Sandhoff's wistful "How's It Going To Be?" And so many more. Cass and Mary, for sure, continue to work in, and with music, but most of the others have gone in other directions. No matter. Traces of their legacy remain forever in our music program. And similarly, each of them can draw forever on their experience in the magical world of Musician.
P.S. In one of those intriguing coincidences, "Closer to Fine" by Indigo Girls just came on the radio here at Shelburne Falls Coffee Roasters – a song from that evening at the Mullins Center, and one which alumnae from the 90's may remember from many Farewells to Seniors: "I spent four years prostrate to the higher mind, got my paper and I was FREE!"
Written by Bill Ivey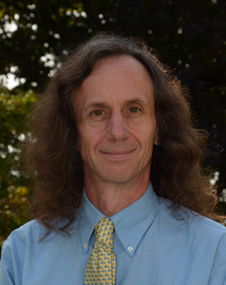 A dedicated member of the faculty, Bill Ivey is the Middle School Dean at Stoneleigh-Burnham School. He teaches Humanities 7 and the Middle and Upper School Rock Bands. Bill is the advisor for MOCA, the middle school student government, and he coordinates and participates in the middle school service program. Among his many hats, Bill also coordinates social media for Stoneleigh-Burnham School.