Stoneleigh-Burnham has a long tradition of periodic "formal dinners," which were inexplicably called "sit-down dinners" when I first started at the school in 1985 (to my memory, anyway, we did not eat all other meals standing up). Many different methods of arranging seating have been tried, with varying success. One of the more recent and welcome ideas was for Big Sisters to be seated with their Little Sisters during the banquet we hold on the evening of the first big All-School Meeting, and ever since the middle school Little Sisters have been periodically asking me when they can sit with their Big Sister group again. Advisory dinners also work well, most likely because here, too, the people at the table know each other and feel connections. However, with any other grouping, many members of our community, faculty and students alike, approach the dinner with some trepidation, wondering whether their table will be talkative or whether theirs will be a conversation filled with awkward silences. In my experience, it works out more often than not, but nonetheless I always experience faint butterflies as I check the seating chart that afternoon.
So you can imagine my surprise when, during the day of our second formal dinner of the year, a student who saw me yelled, "Hey, I'm at your table. I can't wait!" Although she is a former advisee, it is still something I have never, ever heard before. Moreover, that evening, as I found my seat, I was greeted with warm smiles from all the students present, especially from Kikko, one of the Seniors. This year, Sara Gibbons, the Senior Class Dean, worked with the students to implement a plan whereby each Senior would list faculty members with whom they would like to co-host a table for the remainder of the year and permanent pairings would be created. I have known Kikko for four years, though I have never taught her nor indeed worked directly with her in any capacity. She is, however, one of those students who always returns a smile and a greeting when passing in the corridor and who is happy to engage you in conversation if you would like; I found I genuinely liked her simply through these brief interactions.
As it turned out, the Trustee who was also assigned to our table was somewhat hard of hearing, and after I had to repeat a number of things the students said to him during introductions, it became clear (if unspoken) that I would probably have the principal responsibility to host him and engage him in conversation. I have known him for many years, and did enjoy the chance to talk with him at greater length. Fortunately, I was also able to periodically break the flow of our conversation and join in with the lively conversation the students were having among themselves, and indeed it was one of the most enjoyable non-advisory formal dinners I have had in several years.
Many faculty members, including Sara, had similar experiences, and reported that the students also enjoyed this system more than others in the past. And interestingly, I find that Kikko and I have added extra warmth and depth to our greetings, smiles, and short conversations in the dining hall. When she graduates, I will feel her absence all the more acutely.
Our school is all about connections, voice, and finding our own best selves. The right structures can help support that mission. Sometimes, everything works properly straight away, and sometimes you just have to keep tweaking things until you get it right. But when you do get it right, you find it's well worth all the trouble. The longer it takes, the better you feel. And right now, I feel very good.
Written by Bill Ivey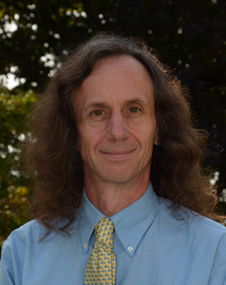 A dedicated member of the faculty, Bill Ivey is the Middle School Dean at Stoneleigh-Burnham School. He teaches Humanities 7 and the Middle and Upper School Rock Bands. Bill is the advisor for MOCA, the middle school student government, and he coordinates and participates in the middle school service program. Among his many hats, Bill also coordinates social media for Stoneleigh-Burnham School.