Dance life deep into the dark night with the stars the keepers of your fate. No, you take its keeping. And the music of the peepers is the keeper of our salvation... In the end, there is one dance you do alone. – Millie Sutton (from an inscription in my high school yearbook)
It was the evening following Stoneleigh-Burnham's graduation, a time normally given over to celebrations and parties. And indeed, part of our group was planning on stopping through on the way to or from one of those parties. But a solid core of us had decided to spend the entire night at the Greenfield Relay for Life, which happened to fall on the same date as our graduation that year. When I arrived around dinnertime with my tent and sleeping bag, I found a festive atmosphere. There was music, food, decorations, and a fire (s'mores!) around which many of us were sitting and talking. Several members of our team were out on the track at the Franklin County Fairgrounds, including Jess, the newly-minted alumna who (along with her parents Cyndee and Bill) was the driving force behind our presence. We had spent months holding bake sales, tag sales, car washes and more, raising money in every way we could think of. We had succeeded in meeting Jess's goal of every single participant raising at least $100 to fight cancer. And now it was time to celebrate the newest SBS graduates, our group's fund-raising success, and even more importantly, the progress that was and is being made in the fight against cancer.
One of the traditions of the Relays for Life is to line up luminaria alongside the track, their soft glow both lighting the way for participants and illuminating the names of both survivors and those lost to cancer. Although I prefer to run my laps during the Relay, I always take at least one very slow lap to read the names and honor the spirits of those who were and are loved so well. This year, I chose to do so during my 3:00 A.M. shift on the track while some of the students/alumnae were catching short naps. About three-quarters of the way around, I stopped short and my eyes filled with tears. I saw a sack with the name "Amelia Sutton" taped to it, written in simple block letters. I closed my eyes and envisioned my old high school friend, her smile, her laugh, the night before she left for college when she ordered "Superior" pizzas so I could stop by her "off to college" party as I made the delivery, the way her long skirts twirled as she spun her way through a too-short life. She was just 44 when she died.
I grew up thinking of cancer as something that could be serious but that could also be beaten. Though my grandmother was first diagnosed with breast cancer when my father was in college (and medical treatments, of course, were not remotely as advanced in the early 1950's as they are now), she fought hard and achieved remission no less than six times before her eventual death at 74, nearly 30 years after her initial diagnosis. She was, and is, an inspiration. And I have many other relatives who have successfully beaten back cancer. When I hear that someone has been diagnosed with cancer, my first instinct is to think, "Okay, time to gear up yet again and win this fight." So that night on the track, I was not just grieving for Millie, I was also forced to confront the fact that sometimes the fight is lost.
October is National Breast Cancer Awareness Month. During faculty meeting when Jeff Conlon, our Athletic Director, shared the idea of getting pink uniforms for our athletic teams in support, there was a buzz of affirmation around the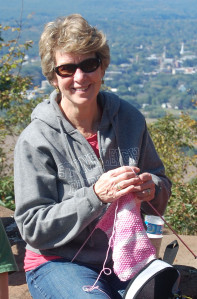 room. Already, Linda Beaudoin was planning to organize our community service club to help with the Greenfield Rays of Hope walk for the third straight year. Last week, on the top of Mt. Holyoke on Mountain Day, a number of faculty members were knitting pink scarves as part of the Rays of Hope tradition. When Sandy Thomas P'99 and Michelle Shattuck came to housemeeting to represent the Rays of Hope walk, they asked for a show of hands of how many people had had breast cancer or knew someone who had. Nearly every hand in the room went up. With that sobering image in mind, Stoneleigh-Burnham is proud to join with so many others to do our part and look to the day, as in the title of Kal Hourd's beautiful song, "When Pink is Just a Color Again."
-Bill Ivey, Stoneleigh-Burnham Middle School Dean
Written by Bill Ivey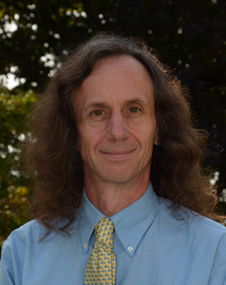 A dedicated member of the faculty, Bill Ivey is the Middle School Dean at Stoneleigh-Burnham School. He teaches Humanities 7 and the Middle and Upper School Rock Bands. Bill is the advisor for MOCA, the middle school student government, and he coordinates and participates in the middle school service program. Among his many hats, Bill also coordinates social media for Stoneleigh-Burnham School.